In the past year, the rate of malware infection a devices running Android OS increased 300%Which emphasizes the need for the anti-virus applications respective devices. Versions Android most targetate of malware are Gingerbread 2.3, Ice Cream Sandwich 4.0 si Jelly Bean 4.1And according Android Developer DashboardUsers of these versions have likely over 88% have Infected devices.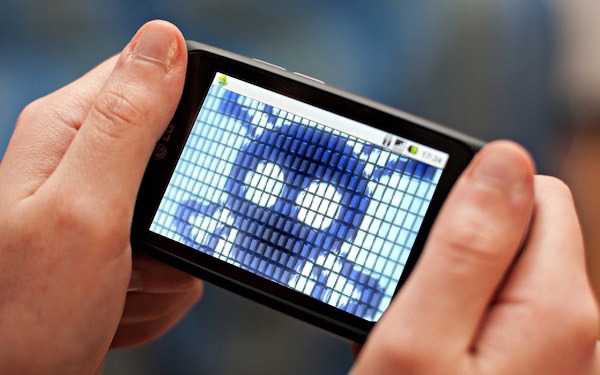 Most malware infections occur because ignorance usersWhich does not consider Security for Android as something important. Unfortunately, the same users use Android applications to access various online accounts (Email, internet banking etc..), potentially supporting consequences not pleasant.
To avoid malware infection smartphone or Android tabletIs recommended increased attention to permissions applications required to install them (if you find some suspicious permissions, install the application and report it as suspicious for check) And using a Antivirus for Android of the existing Google Play (AVG, Bitdefender, McAfee, Avast, Norton are only part of Manufacturers de antivirus offering free virus protection for Android).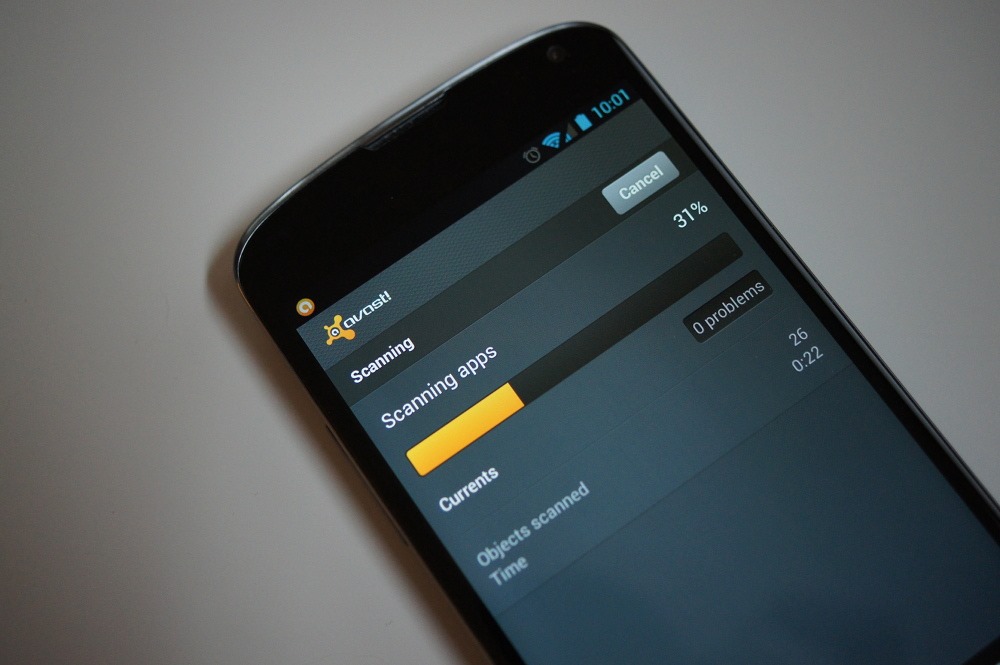 If you are not yet convinced that you should install a anti-virus app for Android (That's right, it will add to consumers Battery device, but security is the most important), we present 5 symptoms that could (more or less) to highlight malware infection your device
1. A very short lifetime of the battery device
While power quickly Android device does not necessarily mean it is infected by malware (especially if intensive use device used for various activities such as streaming or Play online or listening to music and last but not least, talking on the phone), In some cases, such as those in which battery does not last more than a few hours without the device to be used (which includes stop data and GPS), This could mean that device is infected with a specific type of malware, namely adware (Malware spam). When a device is infected with adware Android, battery runs out quickly because advertisement that this malware displays them including Notifications bar. Also, other types of malware (who tend to hide users) can lead to rapid consumption abnormal battery.
2. Discontinuation telephone convorbitilor
In case of interruption of telephone During the conversation often happens abnormally, most likely you smartphone infected with malware. Certain types of malware are active during telephone conversations, producing interference or even interrupting them completely. If interruptions do not occur in fault mobile operator, Then you should start to take security measures.
3. Abnormally high phone bills
Various types of malware use to send messages (SMS) the premium numbersAnd load so telephone bill. These types of malicious act differently, some sending messages rarely (once a month, not to arouse suspicion), and others dezinstalandu the single after pretty much loaded bill, not to be detected. It is therefore recommended Periodic checking of invoices to see if they are registered undue costs.
4. Undue consumption data
If you notice major changes in consumption dataAnd the rate of download for free si upload is increased to the usual, most likely you Android device infected with malware. We recommend setting data limits to check whether the data is used without your will and avoid loading bills.
5. Poor performance of the device
Depending on hardware of devices with Android, malware infection can lead to a low performance them. Stuttering images, delayed reactions to commands, restartautomatic area devices and applications that do not work properly are signs that various types of malware running background. If you encounter such problems, check RAM si CPU indicates abnormal use, these are usually signs of malware infection.
If you experience symptoms such as those described above and you suspect malware infested Android device, it is recommended removing the guiltyAnd the last instalnta reset phone (Because it does not guarantee removal removing the malware from the system). Then install an antivirus application In order to avoid another infection.
STEALTH SETTINGS - 5 signs of malware infection on Android devices