A few days (ie ten) Facebook announces a new Applications for Android, Facebook HomeDesigned to offer users a whole new Experience regarding the connection social networking. Although a long time has been speculated that Facebook building own smartphone or own operating system for mobileThe new Facebook product is actually a launcher for Android replacing The lock screen si the home screen phone, displaying these updates, pictures si posts on the social network.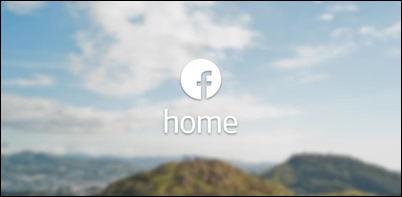 Facebook Home change the way users Android interact with both their phones and the Facebook service itself: After installing the application, when they open or "wake up" the phone, will see displayed both on the Lock screen and Home screen, a condensed version of 's News Feed, named Coverfeed.
First, Coverfeed site contains advertising (Because this is how Facebook makes money, and It's free), But they are displayed discreetly. But it will also mean a continuously update of what is happening with your friends on Facebook: share photos look of them displayed as full screen links si statuses posted. In addition, you can navigate between updates with a simple swipe, and to give like a picture or status is not necessarily just a simple double-tap (do not open Facebook application itself).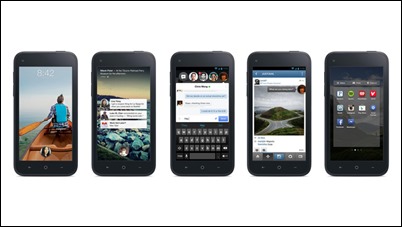 Another interesting feature is the Facebook Home Chatheads site, Representing shortcuts for conversations with friends, Shown as small circles containing Profile pictures thereof; giving tap on them will show the whole conversation, whether it is held on Facebook Chat or via IM. Switching between conversation and another is very simple, giving Chathead tap on sites displayed and if one of your friends is trying to start a conversation circle with its profile picture will appear over the currently open application, be it of browser of player or a game.
And if you wonder how to access the other applications installed Android phone, this is very simple (without having to exit the application Facebook home), giving tap on the circle with the user's profile picture (And owner of the phone), which replaces home button.
Well, a few hours from now, Facebook Home is available for download on Google Play. Unfortunately, currently only for the United StatesAnd the bad news does not end there. If the above restriction country can move relatively easy downloading apk application, Facebook Home not compatible only a few models Android smartphone, namely HTC One, HTC One si HTC One X, Samsung Galaxy S3 si Galaxy S4 si Samsung Galaxy Note 2. And, of course, HTC FirstThe phone launched today on the application comes preinstalled.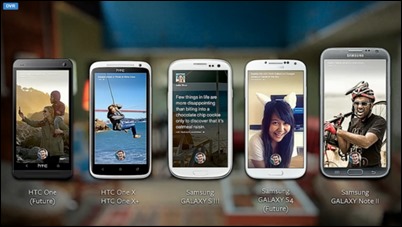 If you own one of smartphone models mentioned above and you are in the United States (or know how to avoid country restriction), you can Facebook application download via Google Home Play. If you are not in U.S., but still you have one of the above smartphones you can download the application using the link below:
Note: If you are not in possession of any telephone listed in the compatibility list, it is pointless to download the application, after installation, when you try to launch it, you will be greeted by the message "Thanks for installing Facebook Home. Your device is not supported yet. You'll get a notification When Facebook Home is ready for your device "and a button that says" Go to Facebook "(the application itself).
STEALTH SETTINGS - Facebook Home for Android released
Facebook was launched Home for Android