During the launch event of iPhone X, iPhone 8 and other devices Apple, the attention was captured at some point by the new processor A11 BIONIC, developed by the American company.
Included on new models iPhone 8, 8 iPhone Plus si iPhone X, Apple says about the A11 BIONIC processor that is the most powerful processor ever on a smartphone / mobile phone. If it is to get after power and after capabilities, we can believe it on the word, and even add that A11 BIONIC is more powerful than many CPUs currently running on home computers.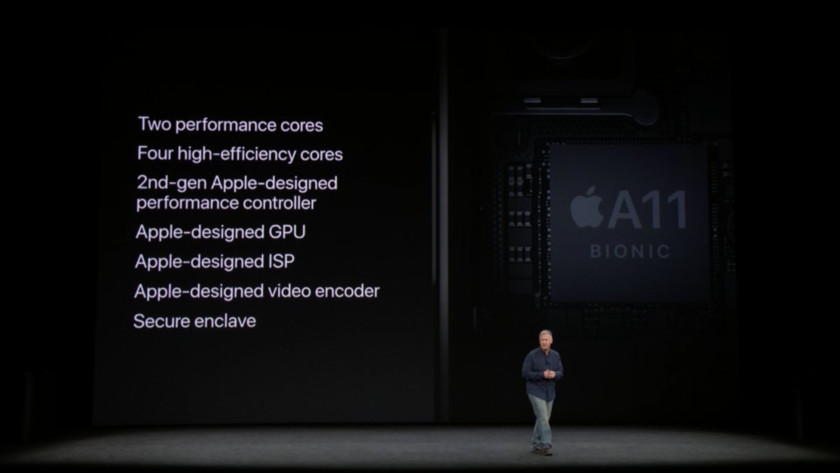 Apple began designing processors for their own devices years ago and from year to year they have evolved at a very fast pace. If a year ago we were amazed by the A10 processor who came on iPhone 7 si 7 iPhone Plus, what can we say this year, when Apple comes with the so-called BIONIC A11,
A11 BIONIC is a processor with architecture 64-bit ARMv8-Awith six-core CPU compound 2 performance kernels (performance) - 25% stronger than the previous A10 - and 4 high performance cores (high-efficiency core) - 70% faster than the A10, The 6 cores of the A11 BIONIC (two high-performance and two high-efficiency) have the ability to work simultaneously. A premiere for the range of processors Apple.
You're probably wondering why so many cores are needed on a smartphone's processors and do they consume a lot of energy? Besides being one processors with strong nuclei, they have very good management. This new generation of processors Apple are the ability to switch kernels Depending on your phone. So if you open iPhone X or iPhone 8 to browse sites or read something from a document, it will be only high-efficiency kernels are active. Battery power will be maintained for longer, working only with these cores. When you switch to a more advanced game that requires intense graphics (and new GPU Apple), the high performance cores will start working. In situations where the demands are very high, A11 BIONIC allows the parallel operation of both high-performance cores and high-efficiency cores. Of course, you will see "with the naked eye" how the battery energy drains when the 6 Cores will work simultaneously.
The new GPU designed by Apple it also received substantial improvements. This graphics processor (GPU) is with 30% stronger than the one we find on A10. So she offers it Better experience in gamesHelps capturing high quality pictures with stabilization and clarity in low-light and is basic when using the augmented reality. A feature recently introduced by Apple on the new generation of iPhone.
In other words, A11 BIONIC is the most powerful processor ever designed by Apple for a mobile idea.
A11 BIONIC - A mega-processor Apple for iPhone X and iPhone 8