After "left-click", the most used mouse button is scroll wheel, or "mouse weel". It helps us we run very fast up and down web pages, open windows and documents.
What few users know Windows 10, is that this scroll can be used in both an active and an inactive window, without having to click on it. Specifically, if we have two documents open, and their windows are one on top of the other, scroll function it will be active for the document above which we have the mouse cursor and not in the document in the active window. This is a feature of Windows 10 what can be changed if this bothers you.
A concrete example of how mouse scroll works when we have two windows open, it's in the screenshot below.
We have an open one active window cu stealthsettings.com in Edge, and in the back, a inactive window with the menu "Settings"The Windows 10. By default, scroll function of mouse will work in the window above which we have the cursor, and not above the active window.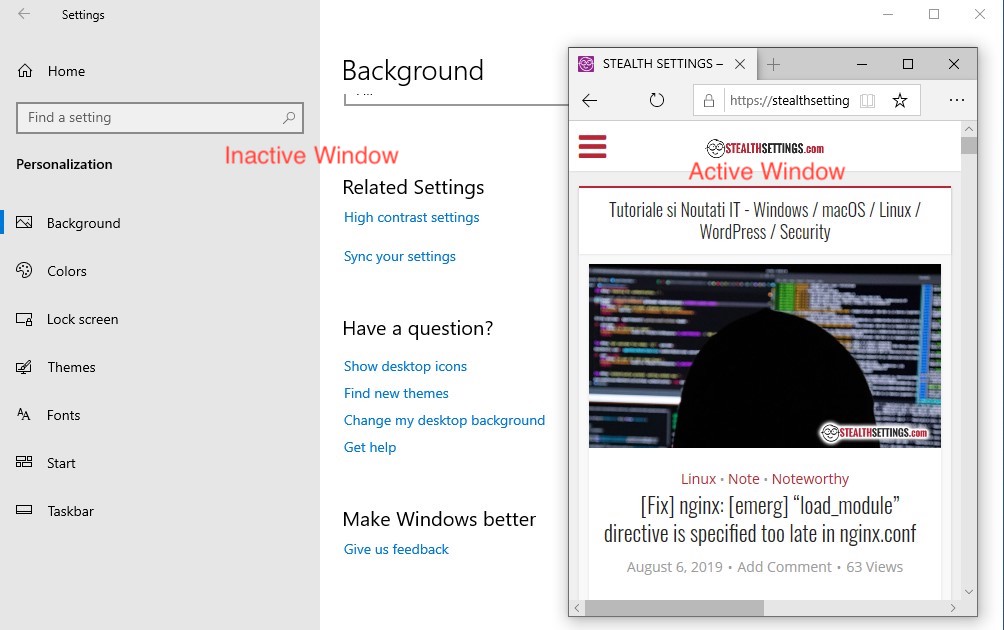 This feature can be annoying if we have to work on several documents. There is a risk of accidentally scrolling in a document opened in the background. Fortunately, this feature can be turned off, limiting mouse scrolling only in active windows.
How to enable or disable "Inactive Window Scrolling" in Windows 10
We open the panel "Settings"From"Start Menu"Or by pressing the key combination: Win + I. In the "Windows Settings" going to "Devices".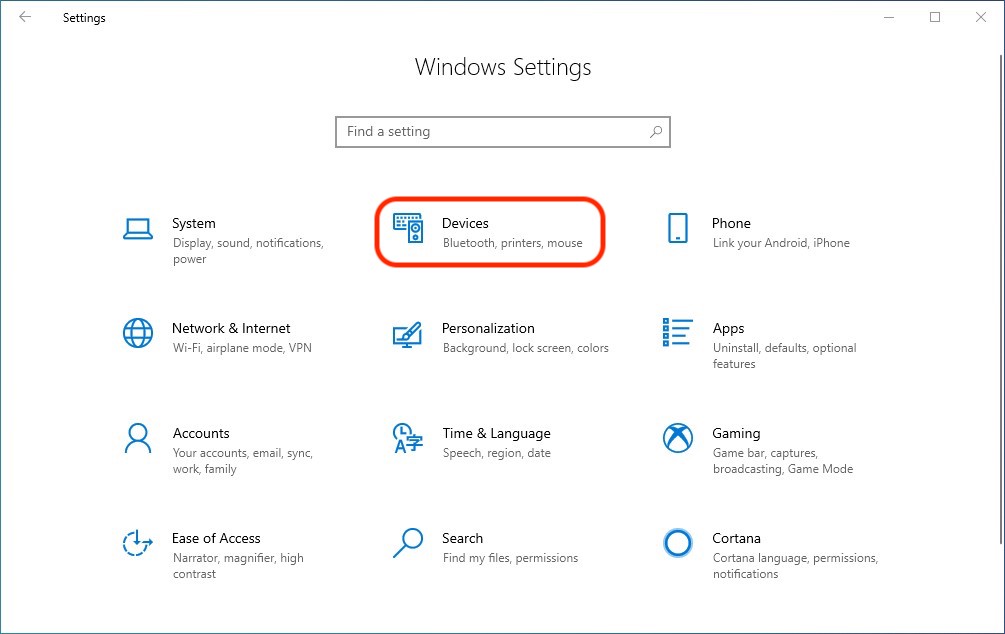 In the section "Devices", We click on the options"MouseIn the bar on the left, then disable the function"Scroll inactive windows when I hover over them".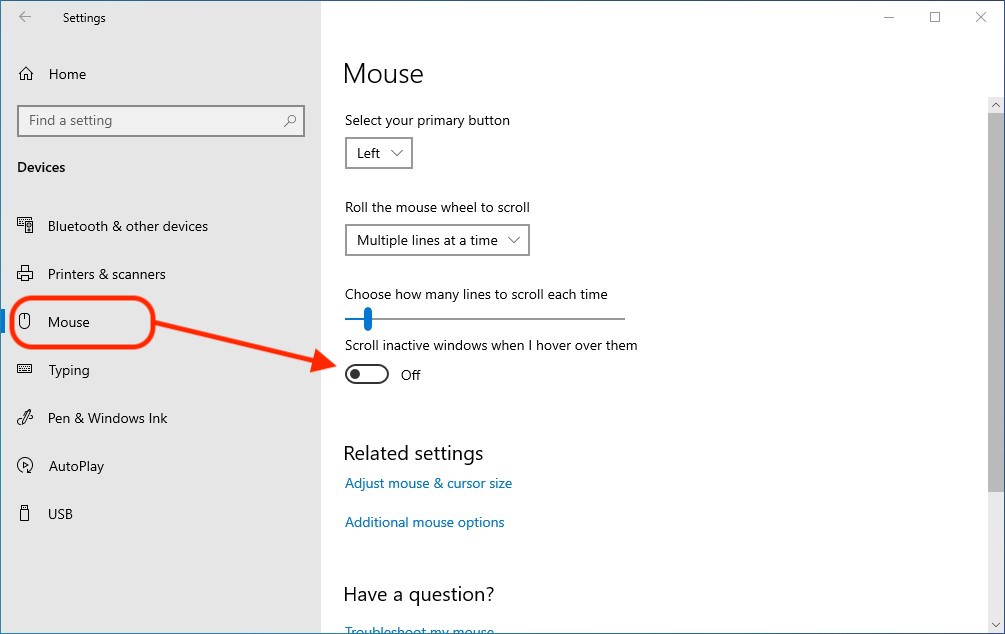 Once this option is disabled, the mouse scroll function will only work in active windows. You can also make other mouse settings from Devices → Mouse, depending on your wishes change mouse button functions (depending on the mouse model used), you can set how many lines to scroll when you roll the mouse wheel (scroll weel) or you can change the size and color of the cursor.