for users Windows 7 who are unfamiliar with registry system or deductions regarding hacks or Registry tweak sites, Group Policy Editor is the simplest solution when you want to make changes to optimizing operating system.
But versions 7 Windows Home Premium si 7 Windows Starter have enabled this utility systemAnd users of these operating systems do not have access to gpedit.msc than with a free applications, named Gpedit Installer.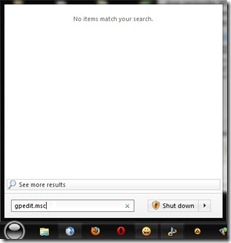 Group Policy Editor is GUI for registry system. To activate this interface and versions of Windows Home Premium and Starter 7 download and install Gpedit Installer.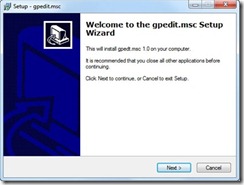 After installing the application, Group Policy Editor will be available and operating systems that is not available by default.
Credit: davehc @ Windows7Forums
Enable Group Policy Editor in Windows Home Premium and Windows 7 7 Starter