If you used to work frequently with system folders (My Computer, My Documents, personal folder, Downloads, My Music etc) then most likely use shortcuts to them under the desktop.
AeroTile is a freeware application which allows users Windows 7 to display on desktop tile sites for the most common system folders. To display tile sites, open and check system folders that you want to create shortcuts.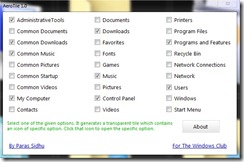 The difference between a simple shortcut and tile used AeroTile sites is that the latter are larger and have glossy background, dand desktopof a Skin Aero StyleAnd the background image is still visible after posting sites due to tile transparency thereof.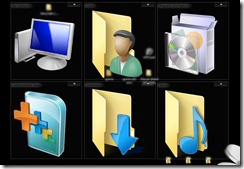 In addition, AeroTile shortcuts can be closed when they are no longer useful to us or when we stumble upon them desktop (can be displayed again with the application).
Note: The application does not require installation and is compatible with Windows Sight yes Windows 7.
STEALTH SETTINGS - Add System Folders Shortcuts on Desktop with AeroTile
Add shortcuts to system folders on Desktop with AeroTile