With the launch customer SkyDrive for Windows and the Google DriveBecame much easier to create backups of important files in cloud (Online), you can access them from different devices in different locations, whenever we need. Microsoft SkyDrive offers users 7 GB of free storage space (They got lucky "promotion" a few days ago Microsoft had to provide even 25 GB free) And Google Drive put on the line each 5 GB per userBoth services with the option a This large space chargeDepending on the needs of each user.
users Windows using SkyDrive si Google Drive and installed customers for this operating systemI know already that can synchronize files on your computer with the accounts online storage services by a simple drag-and-drop their in SkyDrive folders si Google Drive. But if you want to create backups for a large number of files, drag-and-drop method can become quite costly in terms of time that you must give this activity. Therefore, the simplest and most convenient solution is to add folders in SkyDrive and Google Drive Send To menu from context Menu.
How can add shortcuts to SkyDrive and Google Drive Sent To menu?
open Windows Explorer and navigate to the folder C: Usersnume_user (Where nume_user is your user name), then right-click on SkyDrive and on Google Drive si Create shortcuts their
then open Run (from Start Menu or using the key combination Windows + R), Type shell: sendto and click on OK to open the SendTo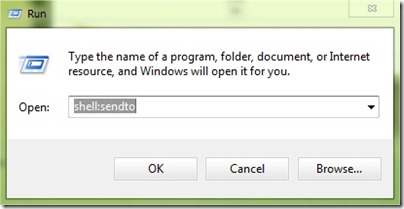 copy the created shortcuts SkyDrive and Google Drive to the SendTo folder and ready.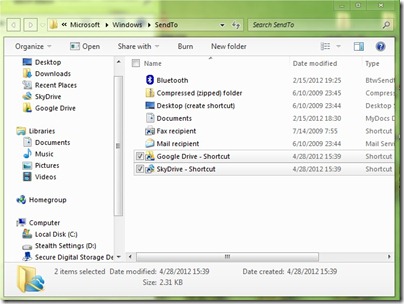 From now on, whenever you want to store a file on your computer in SkyDrive or Google Drive, You just need to right click on it, select the Send To from the menu, then select SkyDrive or Google Drive depending on your preference.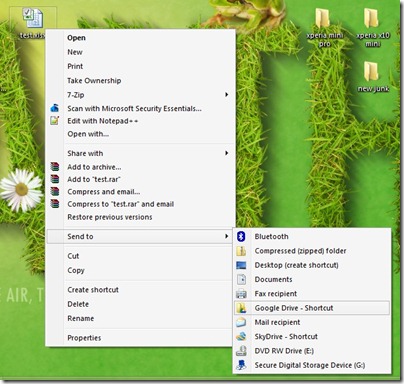 Please note: Files sent with Send To in SkyDrive or Google Drive are stored in main folder (root) of these storage services. If you want to store in subfolders, you have to move them using drag-and-drop (or create shortcut links to the respective subfolders in the Send To menu).
STEALTH SETTINGS - Add SkyDrive and Google Drive in the Send To menu Windows
Add SkyDrive and Google Drive to the Send To in menu Windows