If you are looking for simple and effective ways management a phone with Android OS from WindowsThen necessarily must try Snapple.

Snapple is a application for Windows which allows Android users to and manage smartphones or tablets using computer provided. With Snapple, you can make data backup the mobile phone (because then they restore all the Snapple, if any) you organize / edit / move / preview pictures, Music, videos, contacts si Posts without much hassle. Additionally it installing Android application directly to the phone without having to select them from Google Play.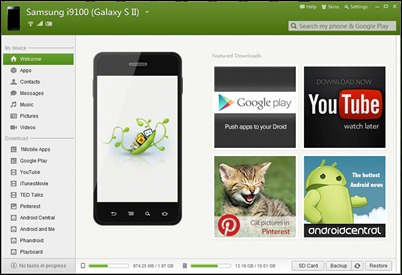 Another big plus for Snapple (although you never heard of this feature and other managers for Android or other mobile operating systems), Users can send text messages to any phone number directly from the desktop (Advantage for those who still longer fingers tangle on touch keyboard).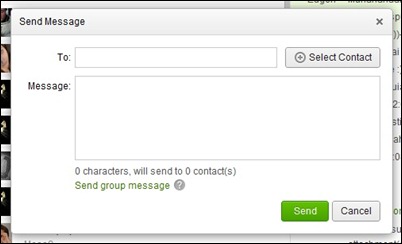 Connection between phone and Windows it can be done either through USB cable (Phone must of necessity have way USB Debugging activated because trensferul to do with ADB) Or by WiFi (In which case it should be installed in phone Snapple application from Google Play).
STEALTH SETTINGS - Manage your Android Phone from Windows with SnapPea
Manage your Android phone from Windows with SnapPea