Although it is almost 10 months after launching Windows 8 (Plus the time that users have had available for testing before its launch the final version) Are still users who still prefer to use third-party applications to give it aspect si functionality similar to the Windows 7 (Use classic interface and reactivation button and Start menu).
Retro is a premium app so that users can reactive classic interface a Windows operating systems back in Windows 8 (inclusive The Start Menu) Without abandoning the other benefits and New Sites feature thereof.
Features Retro
Start Button si Start Menu that Windows 7 (the Start menu integrates all the new features of Windows 8)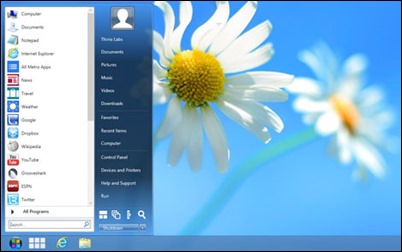 Windows 7-like interface (Display Taskbar and Start button when active feature modern interface sitesSo that users can return to the classic interface with a simple click)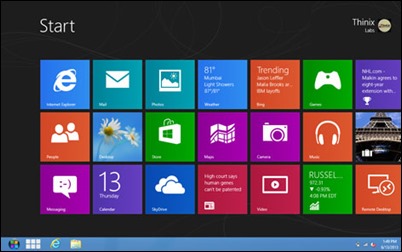 the possibility to Avoid use modern interface and disable hot corners
the possibility to run modern interface si modern applications in windows (Not full screen)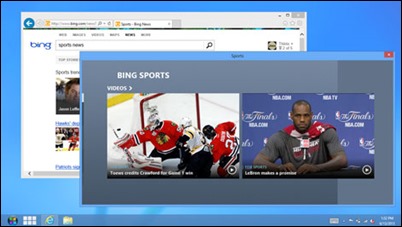 feature the Tablet View for organizing programs depending on how they are used (this can be enabled by clicking on the button next to the Start Menu and allowing users to sort and to Group programs according to frequency of use them)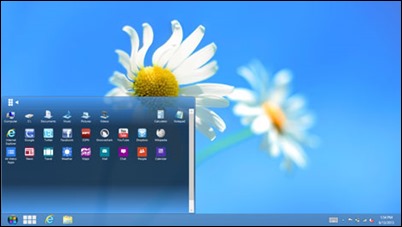 application Retro has a free versionWhich has fewer sites than the premium feature, and can be downloaded only through Facebook page the developer (to connect the Your Facebook account, Give Like page Facebook RetroThen go on download page application of premium, Select the version you want and enter Your e-mail address; license for the free version will be sent via e-maiand it can be used with premium downloadable application). Premium version (with all sites pro feature) cost $ 4.99But can be used 7 free days of the installation.
Here find more details about how you can use Free Retro version.
STEALTH SETTINGS - Bring back the classic Windows UI with retro 8
Bring back the classic interface in Windows 8 retro