Windows users who want to keep up-to-date with the speed of the internet connection (download and upload) probably already know that Windows systems do not offer any option to display this information, which is why specific third-party applications are needed.
NetTraffic is a free application which displays bandwidth usage de network adapter and speed download si upload thereof.
After installing NetTraffic, the application displays a icon in systray which change color when they are downloaded or uploaded data network.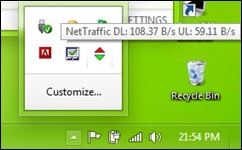 For a more detailed information display, users must pass the mouse over the icon in the systray and to click on this action that displays traffic chart and download and upload speeds in a window on the Desktop.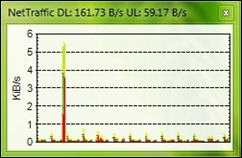 To access the Nettraffic settingsIs right-click the icon in the system tray (also there can be disable Always on top, Enabled by default, or Statistics Internet connection), then select Settings menu displayed.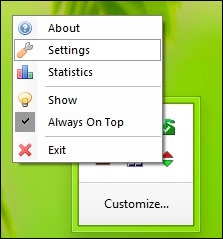 The application uses all network interfaces in default mode. if the user wants only a monitoring network, select it in section Network Interfaces. Also, the settings may be modified time update the network information (defaults to 1000ms).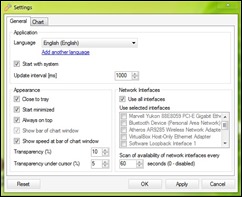 In tab Chart can be modified depending on the colors used for graphic preferences.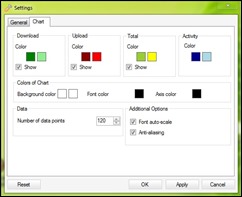 Window Statistics displays bandwidth usage yearly, monthly and daily selected a network and also forecasts and averages for that network (users can export the data provided Application format xml).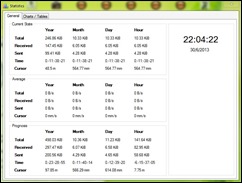 For the accuracy of the information to be as high, it is necessary to run the application NetTraffic in the system for a longer period of time (it does not consume many system resources, so it can be quite simple tolerated).
Note: App compatible with Windows XP, Windows Vista, Windows 7 and Windows 8 (32 and 64-bits).
STEALTH SETTINGS - Display network traffic information on Desktop with NetTraffic
Displays information about network traffic on the Desktop with NetTraffic