If yesterday (Monday, July 9) have experienced internet connection problem, You may have infected computer DNS Changer Virus. This virus originally appeared in 2007Was used by hackers to force users infected computers Links to click on Fraudulent ad. Although DNS changer virus notable effects were noticeably reduced speed Internet and disabling antivirus software, it also redirect the server computer hacker.
How the virus manifests DNS Changer?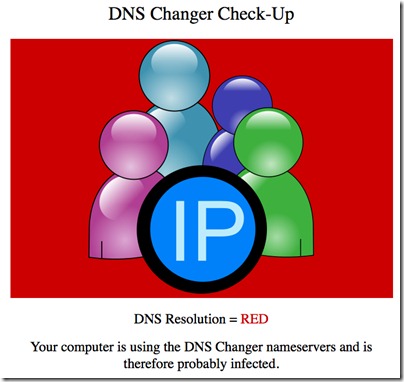 The virus was created by an organization of hackers from Estonia to redirect surfing the internet users whose computers have been infected by it. Thus, instead of users to visit sites of interest to them, were redirected to a server to serve ads excess. And if that server experience problems (locked down, etc.), the virus still looking to connect to it without success, eventually leading to close your internet connection.
Last year, the virus was able to infect in a record time of only a few days over 500.000 computer connected to the Internet worldwide (estimated to a total of 4 million users affected total), and after arrest hackers FBI made available to those infected several servers which allowed them to stay connected to the Internet, which would otherwise be impossible after closing their servers hackers. Well, the bad news is that if you among those infected with DNS Changer, right now you have no internet connection, because yesterday, July 9 2012, FBI shut down the servers that keep traffic infected computers. The good news is that if you read this article on your personal computer, your computer is not infected.
In case of Your computer is infected with DNS ChangerThere are several antivirus si anti-malware that can help to repair / clean, but will have to transfer to the computer with the problem through a CD / DVD or join USB StickOr any other way that does not involve internet connection.
Alternatively, a faster but temporaryWould be to use Google Public DNSOr other Public DNS (e.g Open DNS). If you need to manually configure DNS computer provided, enter Network Settings (control Panel > Network and Internet > Network Connections), Right click on Local Area Connection > Properties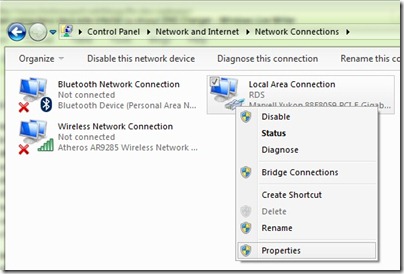 then select TCP / IPv4 and click again Properties.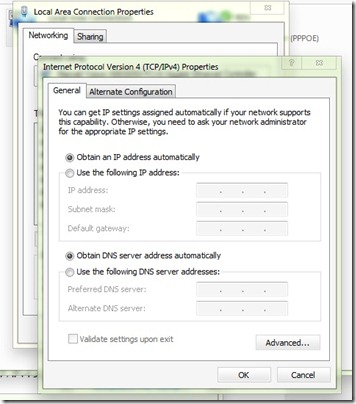 If none of the above solutions do not work for you, reinstall the operating system (Make a backup of personal data before).
Note: To resolve the problem of their DNS provided by your ISP, please contact with it (but first use one of the programs listed above to clean your computer).
STEALTH SETTINGS - How to fix your computer if it's infected with DNS Changer Virus
Find out how you can clean up / fix your computer if DNS Changer virus infected