I have seen it many discussions on "macOS does not need anti-virus or sotware firewall"
For the most part it is very true. The architecture of the macOS operating system is far less permissive than Windows, in terms of installing executable applications without the user's will. About the application installs on MacOS, and especially on Sierra, we have discussed in the past. There are quite accurate options in the security settings that give the user control over the sources from which the program is downloaded and installed.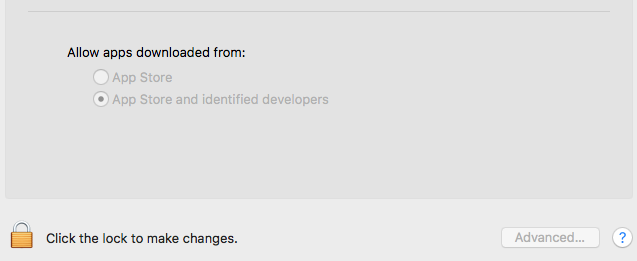 As you can see in the screen above, by default you can not install applications only from App Store or from developers (developers check).
However, we know that is not 100% secure system anytime it can happen that the system to be able to infiltrate an application malware. Malware, I said. Here is another discussion. Moving users make confusion between malware and antivirus. The difference between the two terms is the difference between a jacket and an orange. Sacosa being "malware"And the orange virus. Therefore, the term malware refers both to Virus and toworms, trojan horses, ransomware, spyware, adware, scarewareand malicious software.
For the macOS user, the probability to choose with a virus is very small, but with a adware ormalicious softwareIt is not excluded.
In this respect, it is better to use a regular (if not permanently), an anti-malware program capable of quickly and efficiently scan important files in the system.
Malwarebytes Ani-Malware is a simple and free solution for quickly checking out the worms, trojan horses, ransomware, spyware, adware, scareware and malicious software.
1. Download Malwarebytes Ani-Malware for MacOS. Current archive is:MBAM-Mac-1.2.5.dmg
2. Install the application. Drag & Drop folder applications.
3. run the Malwarebytes Ani-Malware.
4. Expect to finish the scan and show you the final result. The scan.
After this scan can uninstall the application.
Our advice is to always have your firewall turned on and periodically make a malware malware scan.
There are many sites less "orthodox" offering anti-virus solutions for MacOS. Some even simulates a live scan system and announce through various alerts that you have viruses on Mac N *. Ignore these sites and search for safe solutions.
Anti-Malware Software for MacOS - Download & Review