With the official presentation of the new iPhone 6S and launch iOS 9Apple has made some changes to packages paid services.
The most significant change occurred in packets of data storage in iCloud. service iCloud Storage / iCloud Drive. The new packages offer a storage space much higher (in some packages more than double) the same tariffs. So for Europe (EU countries), package 0,99 euros which have 20GB has now 50GB included. For 9,99 Euro / month (VAT included) Apple provides a storage space 1TB! A fairly decent price we would say.
Package prices iCloud Storage differs depending on the country / continent. The complete list of rates for each country / region can be found on official page Apple.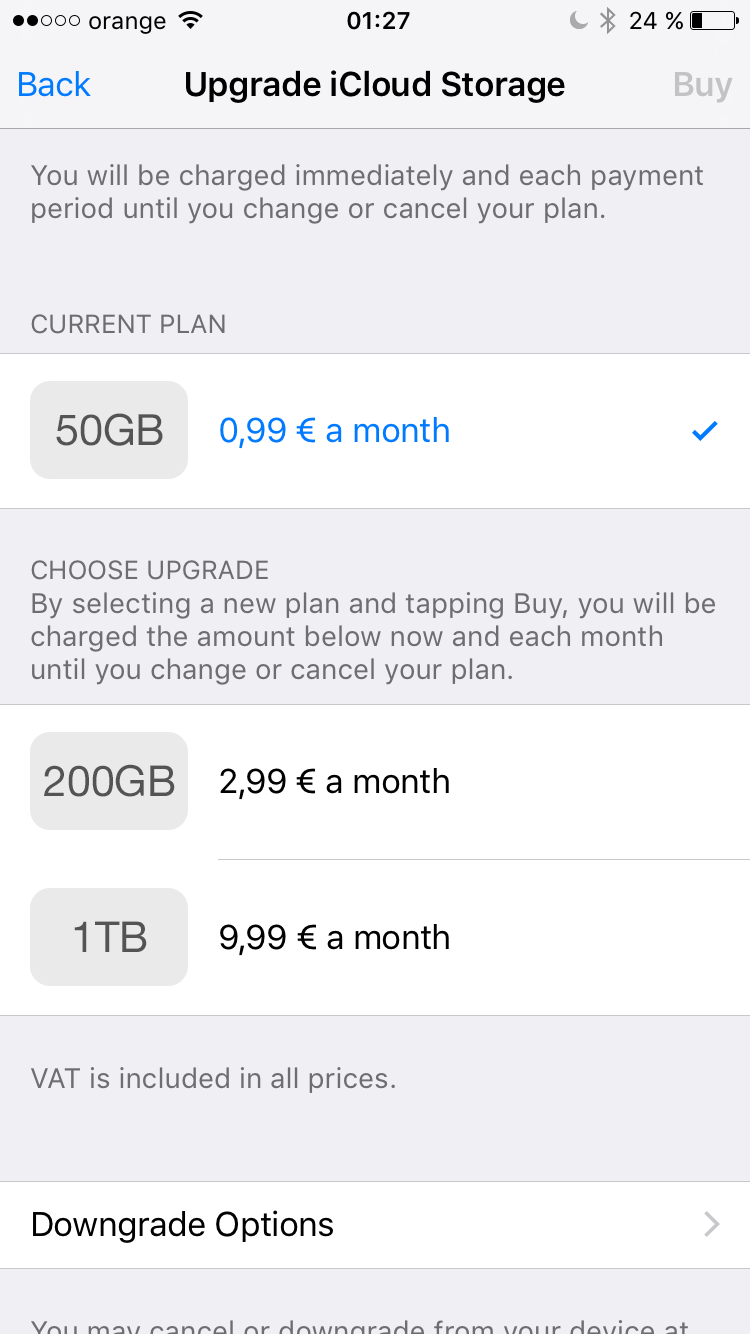 It is worth noting that the package Free iCloud Storage remained unchanged, giving Apple 5GB free space for iOS backup, pictures and other documents.
iCloud Drive is a data storage service (documents, pictures, music, applications, archives, etc files) and multi-device synchronization on Apple's servers. The iCloud Drive app supports all Apple devices (iPhone, iPad, iPod Touch, Mac) and Windows PC.
Similar services Cloud Storageoffered and Google (Google Drive)Microsoft (OneDrive), dropbox.
Apple iCloud Drive increased storage space for subscribers.