What is a assistantd and why does he need to keychain. assistantd wants to use the "login" keychain, system popup on Mac.
When on macOS alerts come containing "keychain", most users wonder if it is somehow a virus or malware that wants access to the password wallet Keychain Access present on Mac.
A popup asking for access to "login" in keychain it can be worrying and stressful for the user.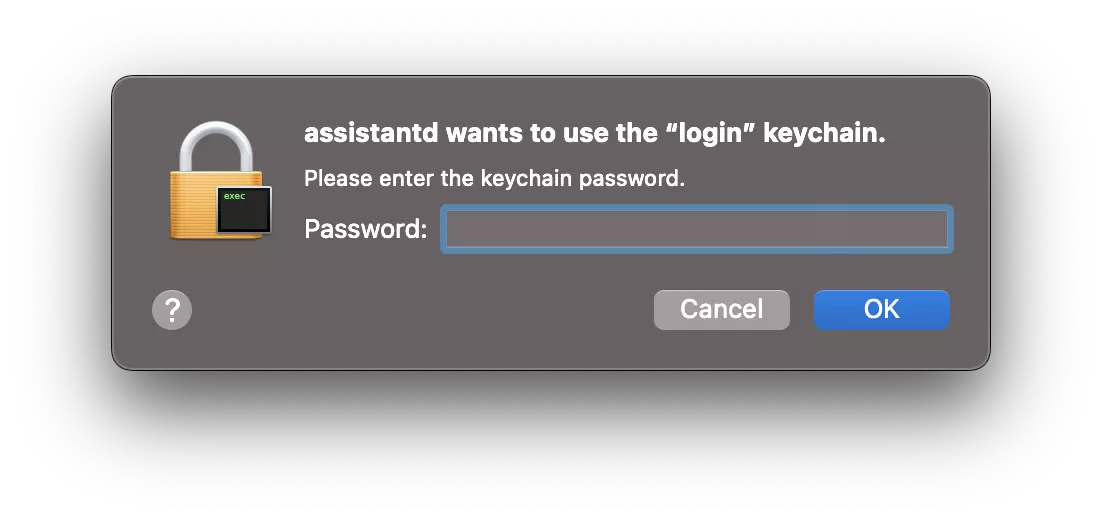 What is a assistantd and why does the message appear "assistantd wants to use the "login" keychain"?
assistantd is a daemon introduced Apple pe macOS and on iOS that offers support for services such as dictation si Siri voice commands. More precisely, it assists the process by which the user's voice message is transformed into text in applications by office or even in TextEdit.
Framework for assistantd can be found in:
/System/Library/PrivateFrameworks/AssistantServices.framework/
To improve performance and accuracy, it is possible that at some moments this assistant will request access to Keychain. Most likely at Contacts.
Siri uses access to Contacts, and the reason is very simple. "Hey Siri... Call Mom". In advance, the daemon must know which contact is in the address book with the name "Mama", in order to perform the action requested by the user.
In conclusion, if assitantd asks for login access to keychain, all you have to do is enter the password, and the stressful popup will disappear.