Because it's already Easter and that the world has more time to surf the Internet and to stretch the stories with friends social networksIt was impossible not recur traditional virus "Unit", which used to reinvent itself whenever one puts a world celebration, Whether national, religious, or that workers' else. This time (or rather And this time), The virus spreads - the indulgence of those who provide back Facebook's - (Of course all) the option Invite (Meaning that supposedly supposed to be secure / armored since the first offense. Or even after the 10 to ...).
As presented virus Retrieved bunny? Very well. I mean, all the people facebook-ian (-ist?: D), sooner or later, is crossed by thrill curiosity, so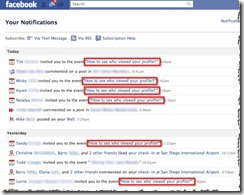 (pic)
The conclusion? Ignore invitations will make the eye (the Facebook meaning), especially if they have the event "How to see who viewed your profile". ;) And be careful with LikeSites, and those are kind of Achilles heel. Rather go out with friends for a beer, everything is (Mini-) vacation.
And because it's Easter (Yet).
Christ is Risen!
Beware of virus Easter on Facebook!