Autopilot.dll WIL error was reported is an increasingly common error on operating systems Windows 10 si Windows 11, the solution of which often gives users a headache.
It often happens that DLL files are present in errors of the operating system Windows or of complex applications that use such libraries. Autopilot.dll WIL error was reported is no exception.
It happens in many cases that users do not know that this error is present. It appears only in Windows Event Viewer. Let's be honest, few stay to check the events Windows if we don't notice that something is wrong. However, there are also situations in which the error generated by the library Autopilot.dll causes system instability. It runs more difficult, crashes or crashes restartsudden airs.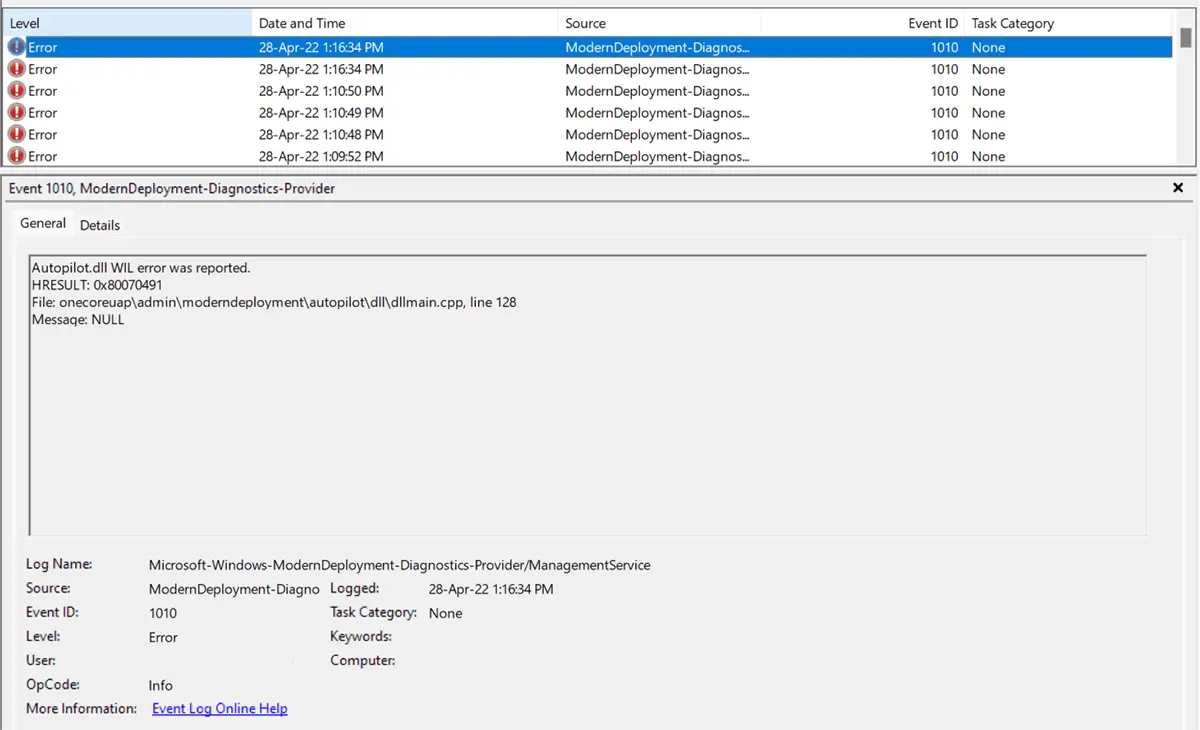 Autopilot.dll WIL error was reported.
HRESULT: 0x80070491
File: onecoreuap\admin\moderndeployment\autopilot\dll\dllmain.cpp, line 128
Message: NULL
How do you solve it? Autopilot.dll WIL Error Was Reported Was Reported
The error can be generated for several reasons, which is why solving it is sometimes more complicated. We will start with what is simpler and more accessible to the user.
Windows Update / Windows Insider Program
There are situations in which the error occurs to a update de Windows, especially on computers that are enlisted in Windows Insider Program. Also with one update can be solved and everything works the same as before. Windows Update.
Go in Windows Settings → Windows Update and check if new updates are available.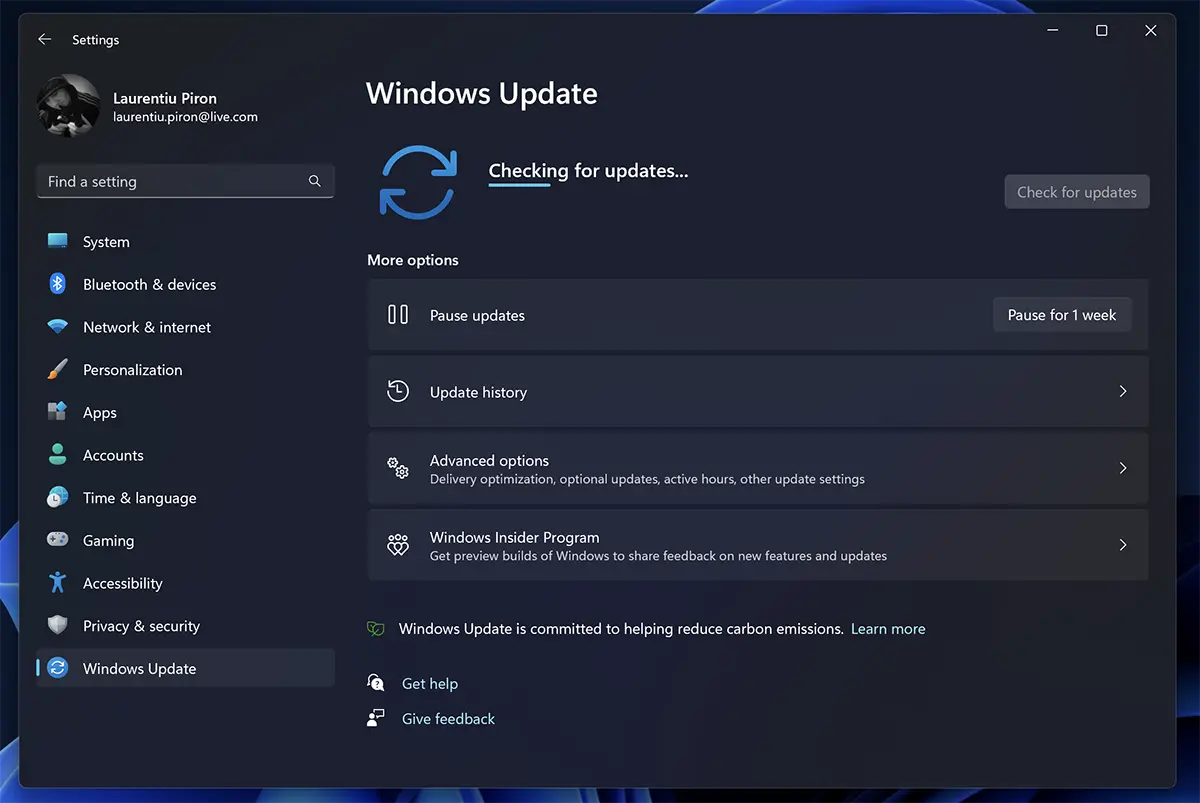 In the scenario where you are convinced that the error Autopilot.dll appeared after a recent update, you can restore the system to the state before the latest updates.
Go on Windows 11 the: Settings → System → Recovery → Go Back. Follow the steps to restore.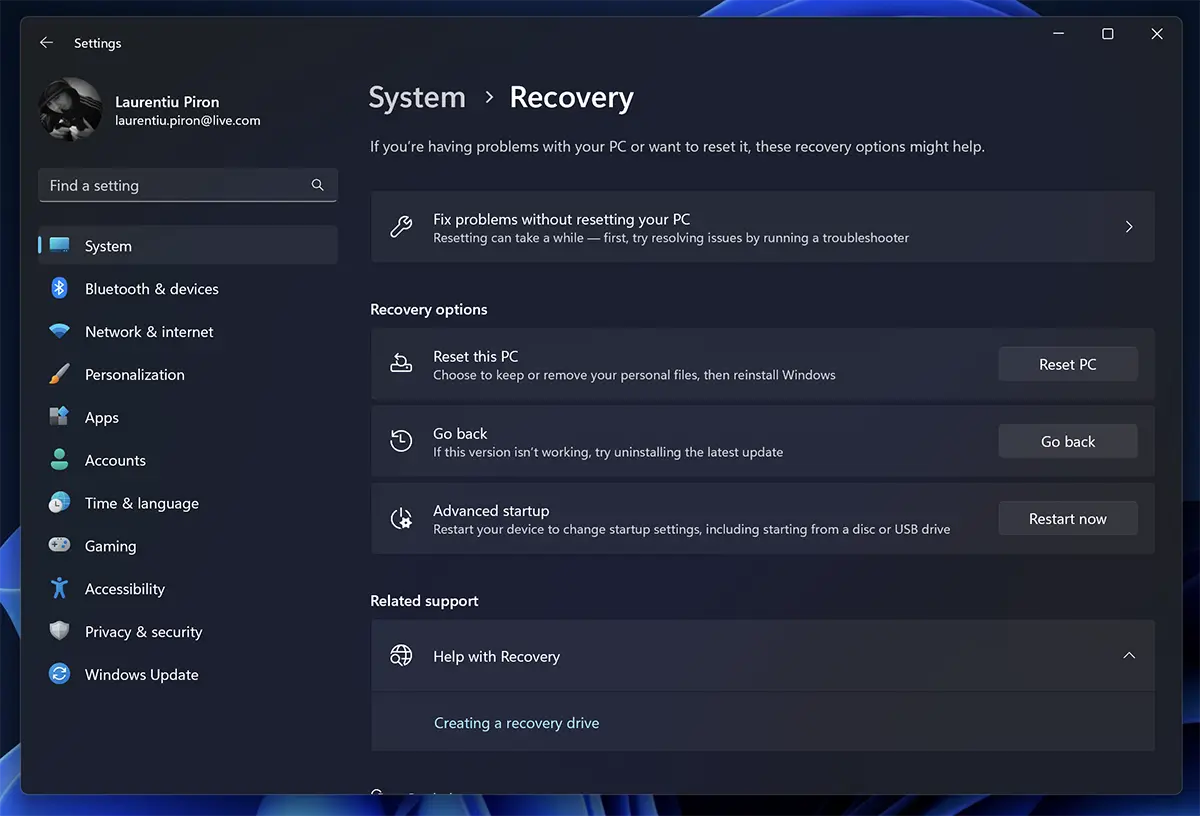 It is very likely that after this operation, Autopilot.dll WIL Error Was Reported Was reported to disappear.
Disable RAM Overclocking (XMP)
Overclocking RAM by XMP (Extreme Memory Profile) it can create system instability and in some scenarios led to the error Autopilot.dll. Despite the fact that it is an overclocking method agreed by RAM memory manufacturers. In addition, due to the activation of this feature some users encountered the error and after the total reinstallation of the operating system.
If someone else has enabled XMP, you can disable this feature in UEFI or BIOS.
Fix Windows System Image
Deployment Image Servicing and Management (DISM.exe) is a utility Windows what can be run from Command Prompt or Windows PowerShell. It helps to identify errors and corrupt files of the operating system image Windows.
DISM supports three operations per Windows 10 si Windows 11:
CheckHealth

: The operation helps to identify any type of corruption inside the local files. It is a verification operation, which does not perform repairs in case of detection of corrupt files.

ScanHealth

: Performs an advanced scan of the system image Windows and reports any errors and anomalies.

RestoreHealth

: Scans and automatically fixes the most common problems discovered on Windows 11. It may be a solution for

Autopilot.dll WIL error was reported

.
Open Command Prompt with administrative rights and execute the commands below in turn:
DISM /Online /Cleanup-Image /CheckHealth

DISM /Online /Cleanup-Image /ScanHealth

DISM /Online /Cleanup-Image /RestoreHealth
If problem files are detected, they will be replaced with files automatically downloaded from the update server of Windows. The process can take a few minutes and sometimes you will have the impression that it is stuck. You have to give it time.
If you have tried all the methods above, but the error persists, please leave us comments so we can try to find a solution together.