About a week ago was released a new release a AVAST! Beta-ANTIVIRUS 5.0.
This version is more of a "Technical Preview"Only one"beta"Avast! 5.0 Beta is recommended only tests and to accommodate the new ... GUIWho underwent major changes compared to previous versions of Avast! Antivirus.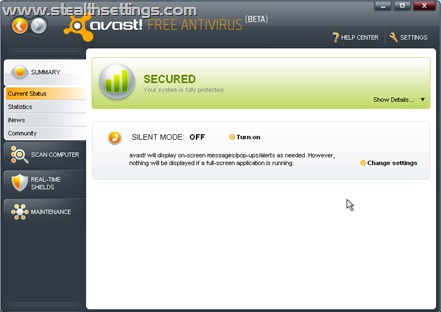 Although currently the new version of Avast antivirus! (5.0 Beta) and has many limitationsThe future looks bright for this antivirus software :-)
Users wishing to test 5 Avast Beta pe Windows 7, you must know that after installation, the alert system of Windows 7 will report that no PC is installed on the PC antivirus software.
Download Avast! 5.0 - Download link.
AVAST! 5 Beta - AntiVirus Download