Many users use online services to store and share photos with friends ui social networks. Although this method of storage has many advantages, among which the most important is fast access from locations and multi- devices (Provided that they are connected to the Internet), It is still recommended that users store and a local backup of the files on computer supplied (or external storage device).
Regarding sharing, online de photo files, Facebook si Instagram are probably the most used workand by surfers. This gives users the ability cloud storageBut there is always the risk of losing access to accounts used for uploading files (either watching password, Or it is changed abuse by people fraudulently gain access to personal accounts) or risk servers files that are stored suffer some damage that can lead to loss. Local storage of photos has advantages when you do not have Internet access, or when network connection is weak and slow loading files.
Social Downloader is a free utility which allows users to download and to local store photos on Facebook si Instagram. To do this, users must connect personal accounts Facebook and Instagram with the application.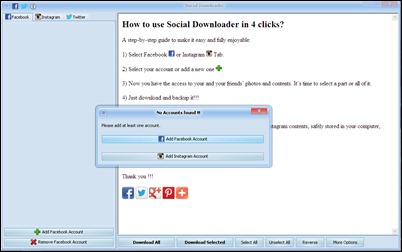 Then they can navigate to Personal Albums or Albums friends (Only those who have access), listed in the left pane of the application. Once selected album in the right pane check the pictures that you want to download and click the button Download Selected. If you want to download all photos, Click the button Download All.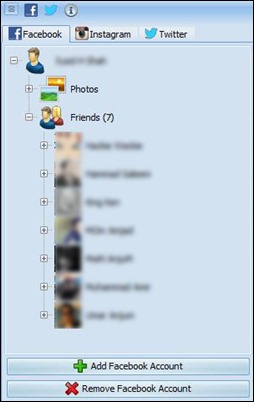 Also, Social Downloader gives users the possibility to view Image URLs clicking on the links View displayed in their right.
Note: In the near future will support application for Twitter.
STEALTH SETTINGS - Backup photos from Facebook and Instagram with Social Downloader
Backup photos on Facebook and Instagram with Social Downloader