If you need to add a business email account on iPhone or iPad, in this tutorial you will see step by step how you can do this.
iPhone si iPad use very similar operating systems (iOS si iPadOS), and the steps by which you can add an email account in the application Mail, they are similar.
application Mail on iOS si iPadOS offers fast support for email accounts on domains such as: iCloud.com, Microsoft Exchange, Google, Yahoo, Aol si Outlook.com.
If you have a business email address, this requires a personalized domain name, which you need to configure manually in the application Mail. Most likely, the email address is made on the company's web domain.
How to add a business email account on iPhone or iPad
Before you add a business email account on iPhone or iPad, make sure you know all the technical data of the email account. In addition to the user and password, you need the email server for incoming (POP/IMAP), the email server for outgoing (SMTP), the ports related to the two protocols and the security settings.
1. Open "Settings" on iPhone or iPad, go to Mail, Accounts > Add Account then to Other, to add an email address from a business or personal domain.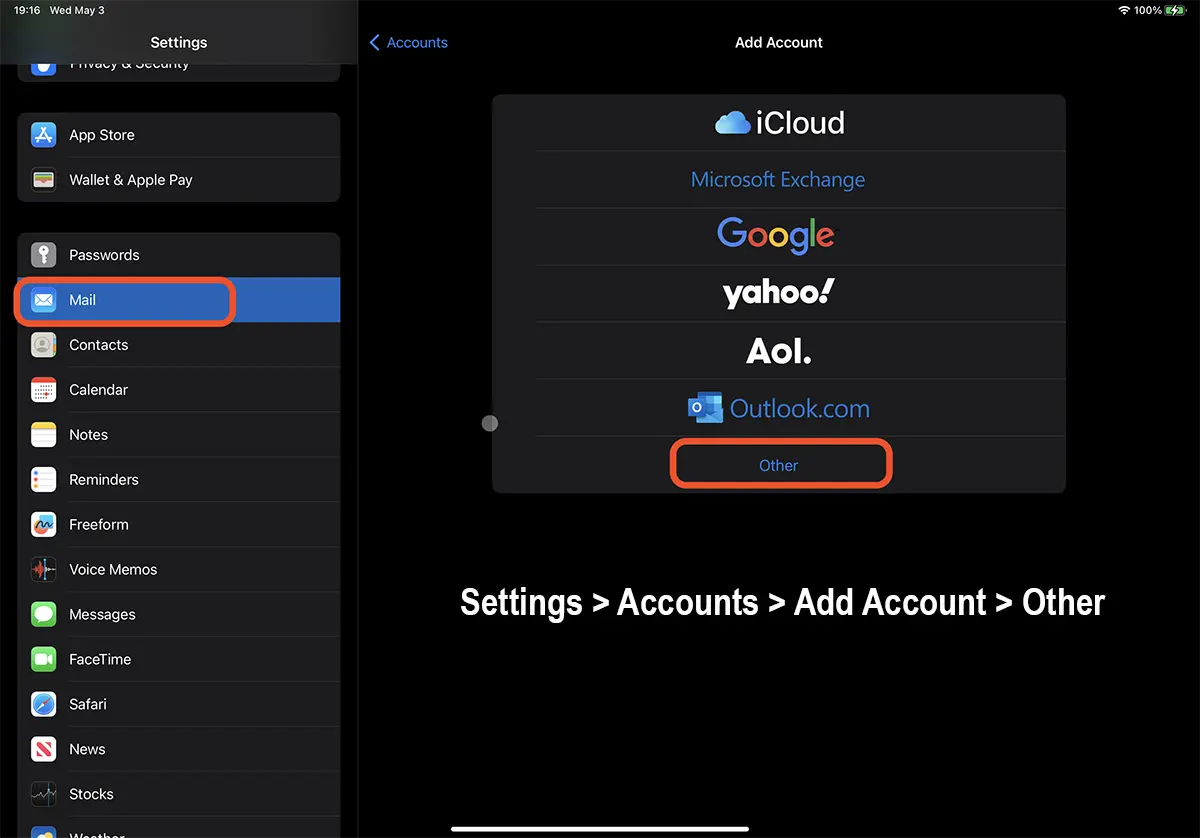 2. Through the application Mail we can add several types of accounts, including for Calendar or Contacts. We will be interested in the option for Mail. Add Mail Account.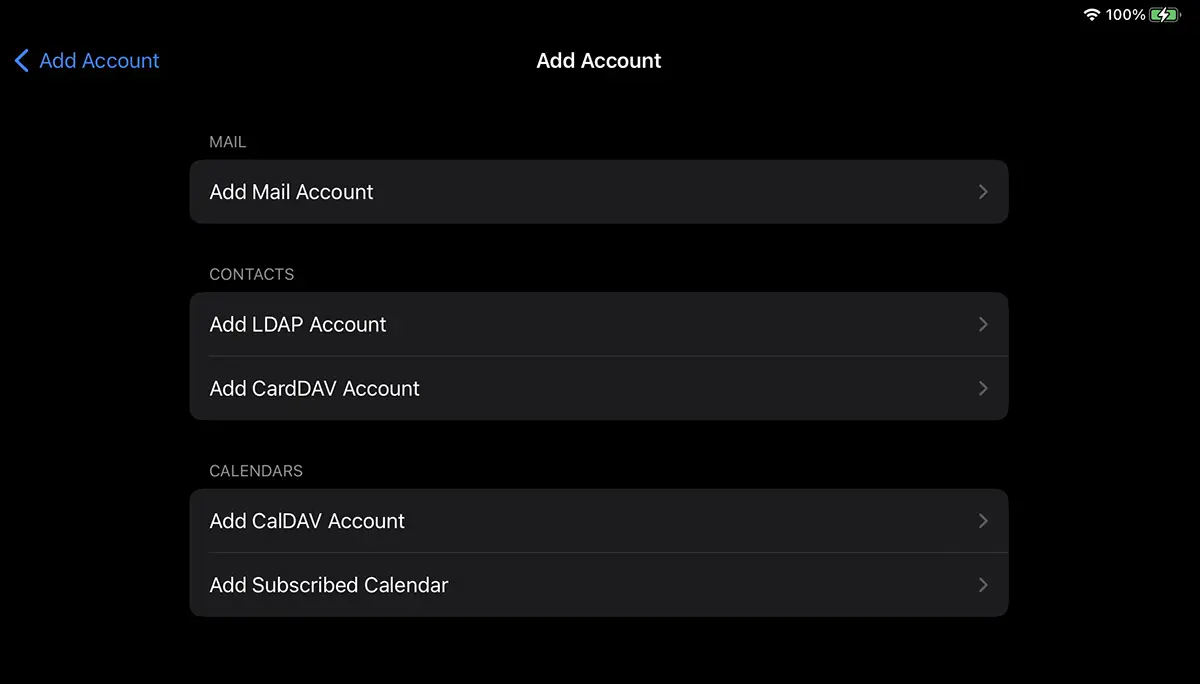 3. In the box that opens, add the data for the new email account, then press "Next".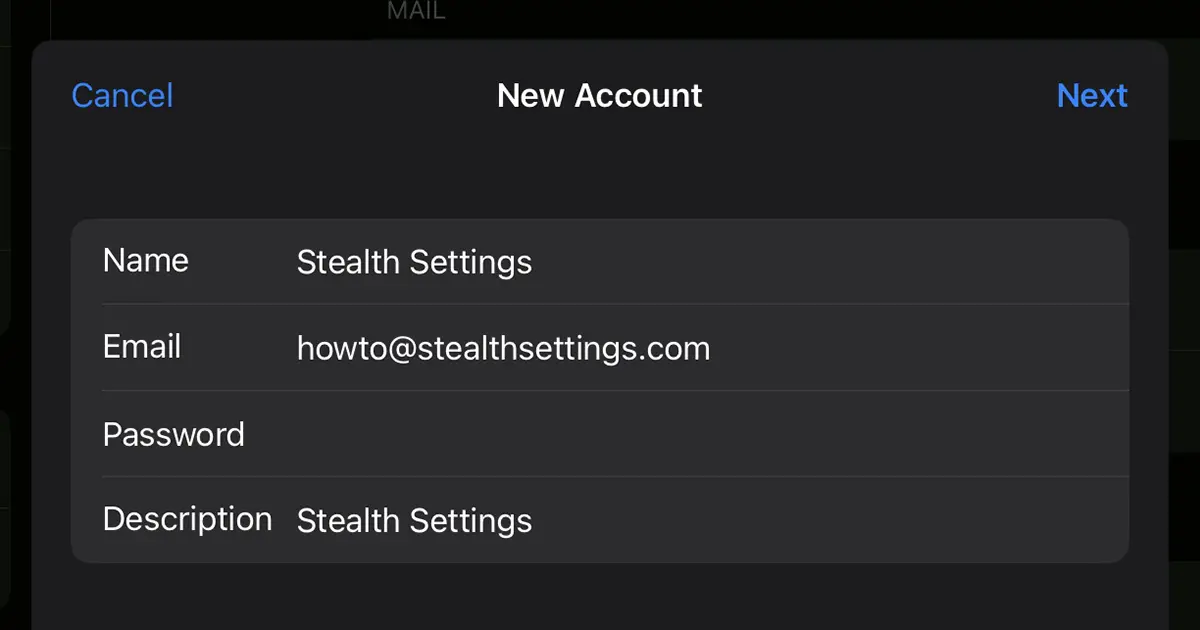 4. Next, you must choose which protocol you want to use for the received messages. IMAP or POP (see here what is the difference) and set the servers for sending and receiving messages.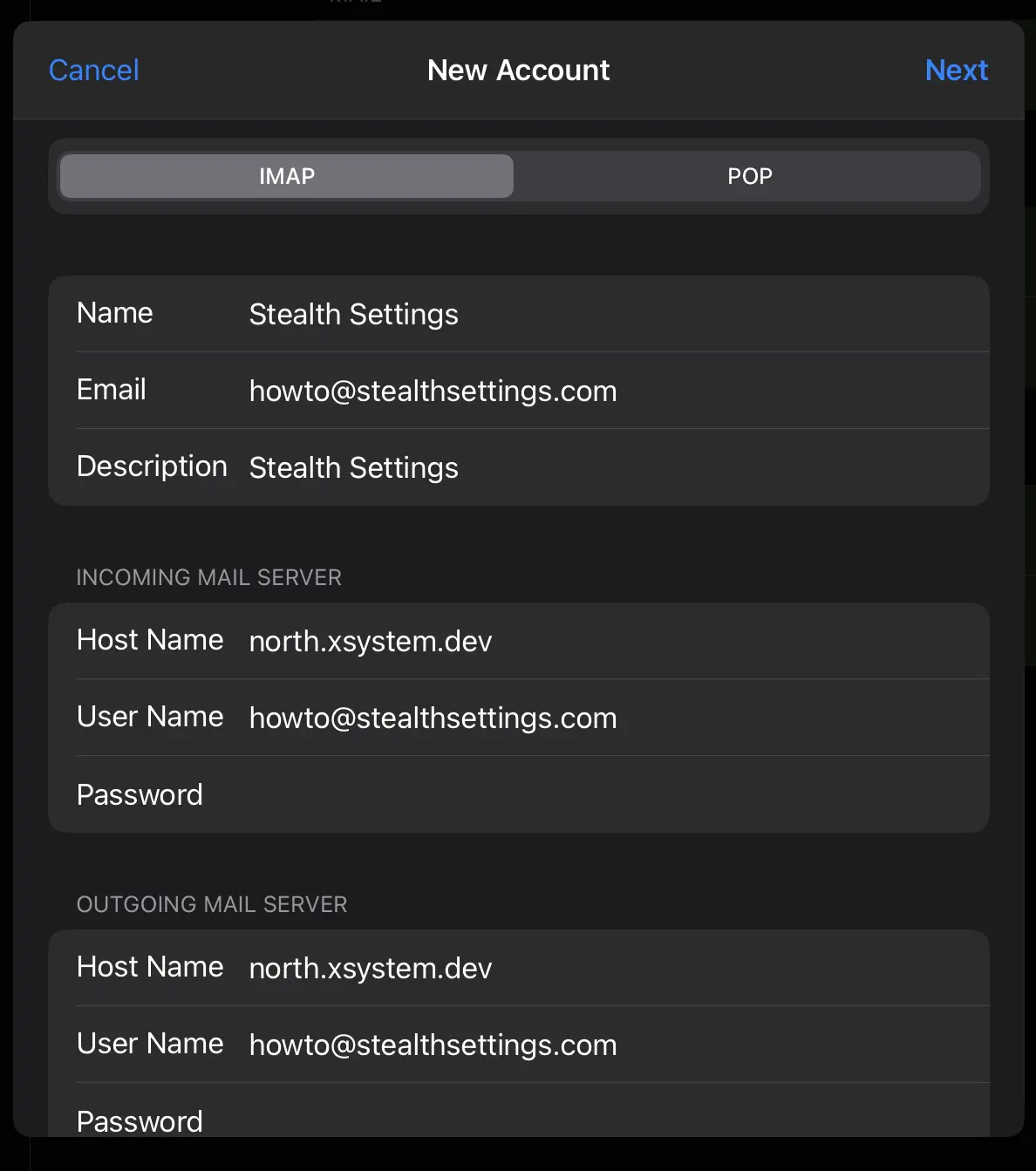 hold Next after making sure that you have entered all the authentication data to the email server and wait until the verification is done.
Related:
Some services offer besides Mail and the possibility of synchronization Note, Contacts or Calendar. Choose the options you are interested in adding on iPhone or iPad, then press "Save".
In this way you managed to add an email account on iPhone or iPad. Go to the application Mail and you can send the first message of "test" to make sure that everything works well.