After over 5 years, Microsoft It went from recommendations from well-intentioned advice, then to the entreaties users IE6 to do Upgrade your browser - Obviously without much success, in an end they decided to follow suit Google si Mozilla browsers Chrome respectively FirefoxAnd give way to automatic updates for web-browser endowment. Even if this initiative would be very well-comer since its launch Internet Explorer 7 and would have saved many Web designers from terrible pain, headache, Right and late than never.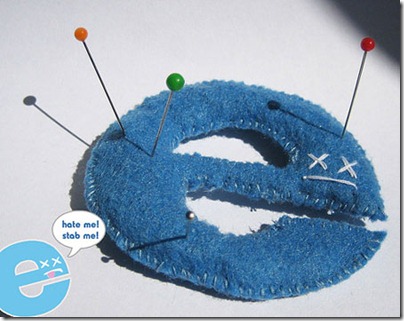 Although last month was still used by 8.3% of internet users from all over the world, Microsoft 3 quarters of the planet and hope that next year IE6 It will gradually become a memory for even the most stubborn of them.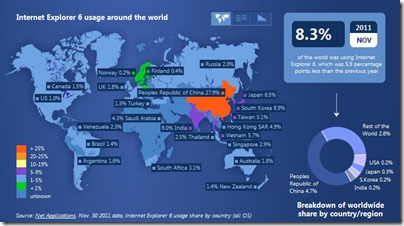 In little more than two weeks, ie in January 2012, automatic Internet upgrade Explorer It will be available in Brazil and Australia, following that during the year and other countries should go on the list. The browser will be updated by the latest version of supported OSIe users Windows XP (Which include those 99% of users still IE6) will move to Internet Explorer 8.
However, that could not only be good news, Microsoft also announced that users who have refused to upgrade to the Internet in the past Explorer via Windows Update will not receive automatic updateAnd also other users will IE6 ability to disable this update.
STEALTH SETTINGS - Bye-bye, IE6! Microsoft takes example from Firefox and Chrome and rolls out automatic updates for Internet Explorer
Bye-bye, IE6! Microsoft takes the example of Firefox and Chrome and launches automatic upgrades for the Internet Explorer