users iOS have already used somewhere in this time of year to expect update-uri/versiuni launch of new operating system (iOS 6 was released on September 6 2012). Launch iOS 7 on September 18 was designated as the biggest challenge of iOS's the launch of the first iPhoneThe most notable change suffered by them as Changing the interface by giving up skeuomofphice items favored in the past Steve Jobs.

Besides the new simplistic interface (But too Coloured to taste some) iOS 7 comes bundled with a new series of Feature Links fairly important, such as:
control Center - A collection of controls, shortcuts for applications and toggle sites system, accessible to users from anywhere in the system by running the screen from bottom to top (as opposed to access to E-mail Notifications)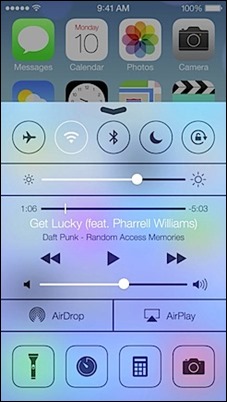 multitasking - into the iOS 7 was tried (and largely succeeded to) improving multitasking introduced limited iOS 4The new system provides Full multitasking applications (Some applications can be set to give auto-refresh in background)
Safari - Integration browser the new field Smart Search first used in Safari 6 for OS X, And also the implementation Keychain, In addition, the mobile browser is now offering infinite tabs, parental control and improvements to Twitter sharing
AirDrop - Originally a exclusive feature of OS X, Airdrop (an alternative to NFC / Bluetooth for File sharing) Is now available in the newest version iOS. This feature is only available on Apple's new devices and currently allows file transfer only between devices running iOS 7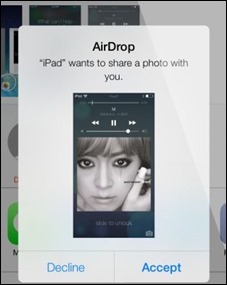 New Photo app - Uses EXIF date each photo to sort them into a kind of timeline, according to given, an si location, Also supports video sharing by iCloud Photo Stream
Camera - New interface allows you to select one of the 4 shooting modes: photo, square photo, panoramic photo si video, And also offers filtered real-time si Live camera preview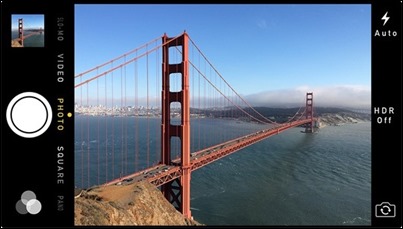 Improvements for Siri - new look (Matched to the operating system), the introduction of November voices (Both men and women) and greater control over settings. The new Siri is better integration cu Twitter, Wikipedia , Bing si Photo app
Notification Center - Now has 3 tabs: One for loss notifications, One for pending notification and another to provide more information about Notifications received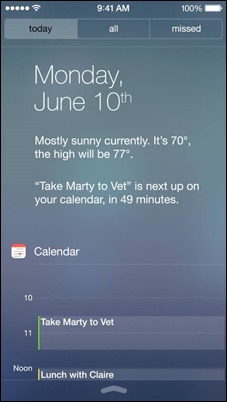 App Store - Provides more Search Options according to age si location users and allows automatic update of applications
iTunes Radio - New music streaming service (To be published sometime at the end of the year - early next year), built-in Apple in 7 iOS Music app, It allows users to create radio based on their preferences in music (artists or favorite songs)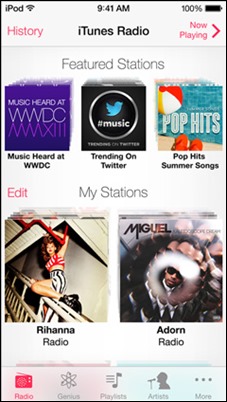 iOS in the Car - Will be launched in 2014 and allows users to control phone, Satellite navigation, Music si messaging the machine through Siri
However, although these New Sites feature implemented in iOS 7, it is obvious that new interface it is The most publicized change and most commented on by users, dividing them into two categories: one that considers Design changes welcome and necessary, and another that compares sis new lookfear to that of a toy for children and who believe that the days iO devicesS as business devices have ended sharply with iOS release 7.
STEALTH SETTINGS - What's new in iOS 7
What new feature of iOS sites 7