Although Google postponed the release date for Android OS 5.0, Codenamed Key Lime Pie (Unofficial explanation being that manufacturers smartphones si tablets need some more time to make upgrade la 4.2 Android Jelly Bean), There are plenty of speculation that it will be launched as early as July or at the latest October (When operating system Android will celebrate the5 the anniversary). There are also rumors that the next Android version will be released 4.3, Which is likely to force Android launch 5.0 somewhere early next year.
Given that Google has not blown any information about the new Key Lime Pie la annual developers conference Google I / ORumors about its release date is not currently than that: rumors. But what is known for sure about 5.0 Android KLP are to be some of feature important sites thereof.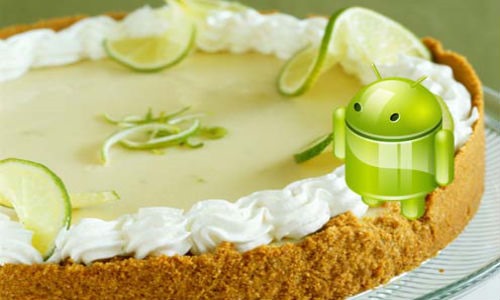 Key Lime Pie 5.0 Android Features
Update for Bedroom will include (at least for Samsung devices) Software Samsung OrbIt can create 360 photos degrees (Feature known as Photosphere on some devices Google Nexus).
Improved keyboardwith design Again, that will provide a more satisfying user experience (smart typing) Technology suggesting words and the typing by Swype will be much improved and relie than what we are accustomed today.
Google Babel will unify more options messaging (Such as Talk / Hangout, Students' Testimonials, SMS si gmail) Under one "roof".
Android will benefit 5.0 more powerful processorswith Multi-tasking improved and But by the full GPU acceleration tech Additional. Also expect Battery life to be slightly higher than in Jelly Bean.
users Android will be able to subscribe to various news services directly from Google PlayAnd Google plans to laseze own Games for AndroidOr at least that suggests hiring last month of a Game Designer, Whose job is described as Chief Game Designer @ Android Play Studio.
STEALTH SETTINGS - The most important features of Android 5.0 Key Lime Pie