It's not a joke at all. I have written in the past about so-called solutions antivirus for Windows, which instead of protecting the users, do nothing but spy on their online and offline activity, and the information obtained is used for commercial purposes.
No later than 2019, the company Kaspersky acknowledged that it injects a unique identifier into users' web browser to spy on their online activity. This is what happens for the version Kaspersky Free Antivirus. Of course, what is offered with the title "free" is never so. Behind each "free" is injected a code that collects information about users and is used for commercial purposes by the developer. If you want, it is similar to free games, where you are invaded by advertisements. The major difference is that there you know the consequences when installing a free game, while in the case of an antivirus you never know what information is collected from you.
By 2014, Avast assures users that it protects them against viruses, malware, spyware si adware. That's while they themselves, through Avast antivirus software and by Chrome extensions si Mozilla invaded users with adware advertisement, using data extracted from their browsing history and cookies.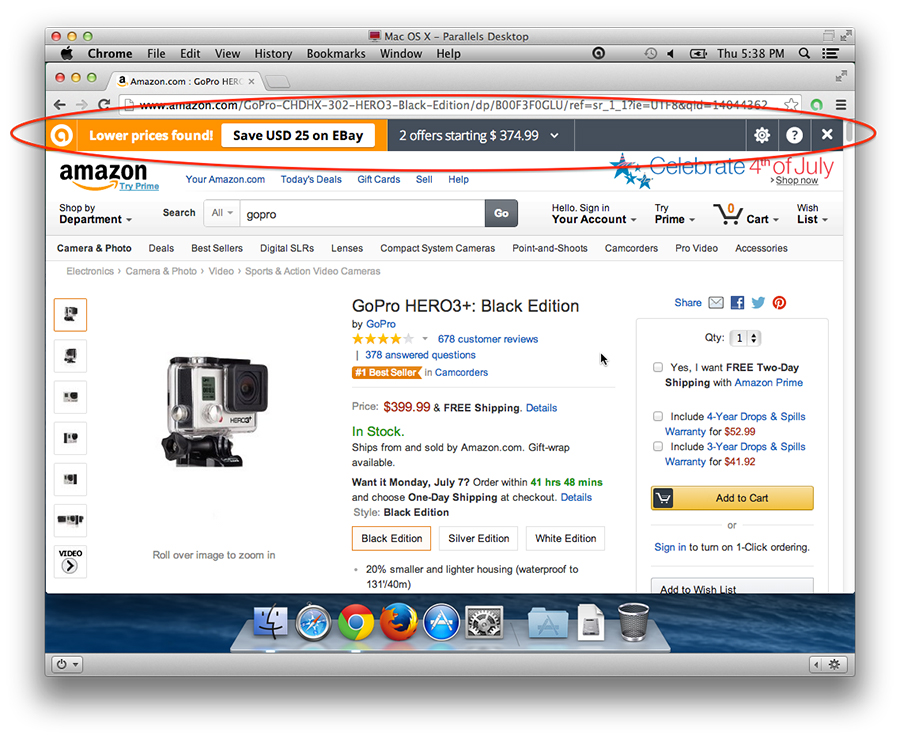 Probably for a manufacturing company antivirus software it is the simplest to spy on users. An antivirus has access to all operating system files, personal files, and through extensions Google Chrome si Mozilla Firefox, can easily follow the web pages accessed by the user. So did Avast through the option "SafePrice". It offered users browser ads with products from Amazon or other online affiliate stores. Of course, all this time, Avast provides "online security" for users.
Following multiple complaints, it was a time when Google and Mozilla removed the Avast extensions, until the company revised and dropped these practices.
Everything was "safe" with Avast until January 2020, when a report of a joint investigations by PCMag and Motherboard, has shown that Avast stores user browsing history si sells it to third parties for commercial purposes. After all, they must also get some money when they offer an "antivirus free".
On January 30, 2020, Avast sent a statement announcing that it has terminated the contract with the subsidiary Jumpshot, which would have sold the user's browsing history to third companies. They are clean, they were not aware of this practice, and now they have put disinfectant (or antivirus ..) on their hands, after the contract with Jumpshot has ended. In fact, the web page of Jumpshot also suffered. "Jumpshot has ceased operations. Thank you."
How does Avast Free Antivirus work?
All users who installed this antivirus had it carefully monitored online activity. Every click made on a web page, browsing history and time spent on a page was stored below a unique ID of each user. It is true that the IP address or email address were not stored, but based on this ID, Avast could do a user analysis. The collected data was handled by a subsidiary, called Jumpshot, which later sold data collected from users Avast.
The upshot is that Avast users were urgently required to uninstall spyware and adware detected by antivirus, while their software did the same. Weird approach.
In conclusion, before installing an antivirus, you must carefully analyze the offers with low prices and free. In order for an antivirus to be able to protect your computer, it assumes that your computer will take on a fairly large range of system and personal file privileges.
Which is the safest antivirus for Windows?
The best antivirus for Windows 10, is the user. Avoid downloading "hack" applications, accessing torrents and clicking on all ads and "warning messages"Which tell you on a large and colorful font, that once X software is installed on your PC it will be devoured and transformed into a rocket.
As a security measure, it is the operating system Windows 10 updated to date and Microsoft Security Essentials (Windows Defender) activated. It is an antivirus that does its job quite well and does not require installation. Microsoft has integrated it directly into Microsoft Windows 10.
Another reliable antivirus is Malwarebytes. Scans and identifies malicious programs on PCs very well Windows. In addition, Malwarebytes is also available for Android, Poppy.
What Antivirus you can install on Windows 10 without spying on you? Spyware Antivirus