If you have been wondering what is the TrustedInstaller.exeThat is its purpose and what sometimes becomes large consumer resources (in particular CPU), In this article you will learn more about it.
TrustedInstaller.exe It is correlated with the service Windows Install modulesIntroduced by Microsoft for the first time OS Windows Vista (And "legacy" Windows 7) Service that enables installing, uninstalling si the modification updates Windows (Windows Update) And - optionally - other software components of the system.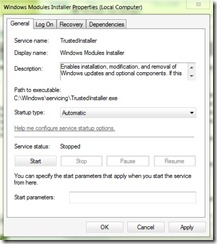 Usually when Download and install Update the operating system (Sometimes even before or after their installation) TrustedInstaller.exe can get to consume up to 100% of CPU resources and can significantly aggravate, for whole minutes, the reaction speed of computer.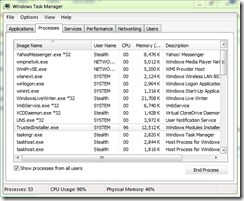 Although this can become irritating, it is not recommended to deactivate the service Windows Install modules (Responsible for running TrustedInstaller.exe) because it is a valid and necessary service of Windowscommunity, And cause errors in installing and uninstalling updates System. In addition, with TrustedInstaller.exe disabled standard users ai Windows(without administrator privileges) will no longer be able to log on to the system. But to make these "events" worse, it is recommended setting service how User manual (Startup type).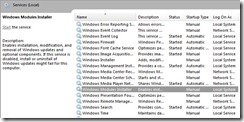 If you have doubts about the process TrustedInstaller.exe, you can check location its legitimate process being located in C:Windowsservicing. if you find TrustedInstaller.exe in any other location than the one specified, it is most likely needed Operating system scan with a effective antivirus (We recommend Kaspersky) Or in the worst case, a resettlement his.
STEALTH SETTINGS - What is and what does TrustedInstaller.exe? (Windows Processes)
What is TrustedInstaller.exe, and what is its role? (Windows Processes)