Before launching features, Google adds in Chrome the so-called "flags". These are features that some of them will be present in future final versions.
Chrome Flags are relatively hidden options, but with a simple line typed in the address bar, these new options already added in Chrome 78 can already be tested by users.
How to access Chrome Flags and activate a new feature (a Flag)
First of all, we tell you that these new options are something like a beta. That is, these extensions / options are not yet completed, which is why errors may occur. You will discover that there are many new Chrome Flags options, but we do not urge you to activate too many. It is a direct ratio between the number of Chrome Flags enabled and the chances of having unstable browser.
Also, keep in mind that Google can remove these options at any time. Their presence in Chrome Flags does not mean that they will be present on a later version of Google Chrome.
If you want to discover the new options behind Chrome 78, all you have to do is type in the URL bar (address bar):
chrome://flags
Click "Enter"And it will display a very large list of" Experiments "options from which we advise you to activate only what is necessarily your curiosity.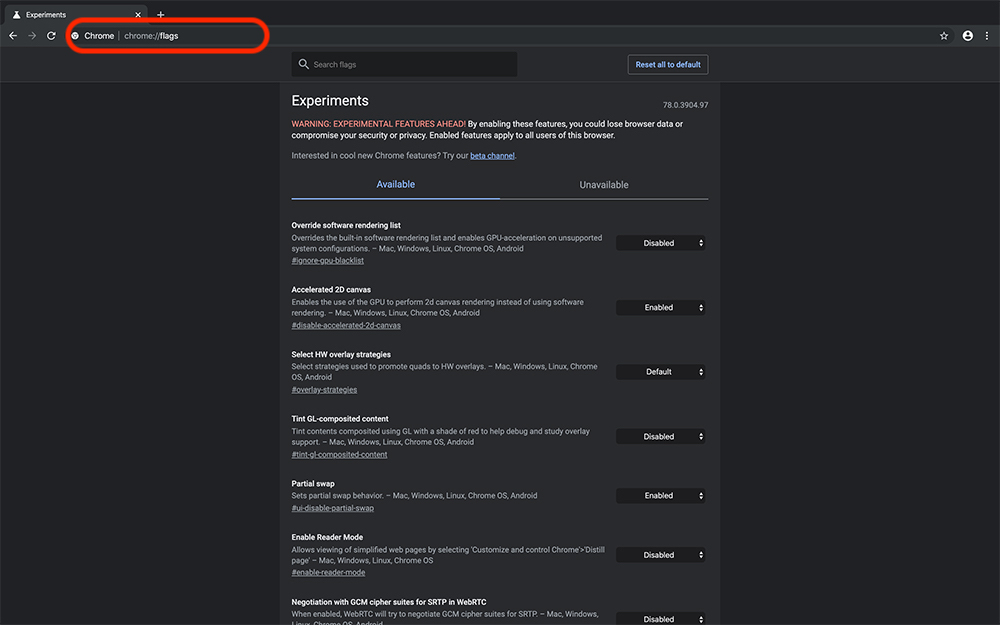 Chrome Flags can be accessed on all Linux devices, Windows, iPadOS, Chrome OS, macOS, which have the latest version of Google Chrome installed.
If an option comes to mind, we advise you to use the search bar and activate what interests you. For example, if you are a "dark" fan interface, you can force Chrome to display all web content on the dark.
How to enable Dark Mode in Chrome for all web pages
We go to Chrome Flags and look for the option "Force Dark Mode for Web Contents". We enable it, then restart Google Chrome for the change to take effect.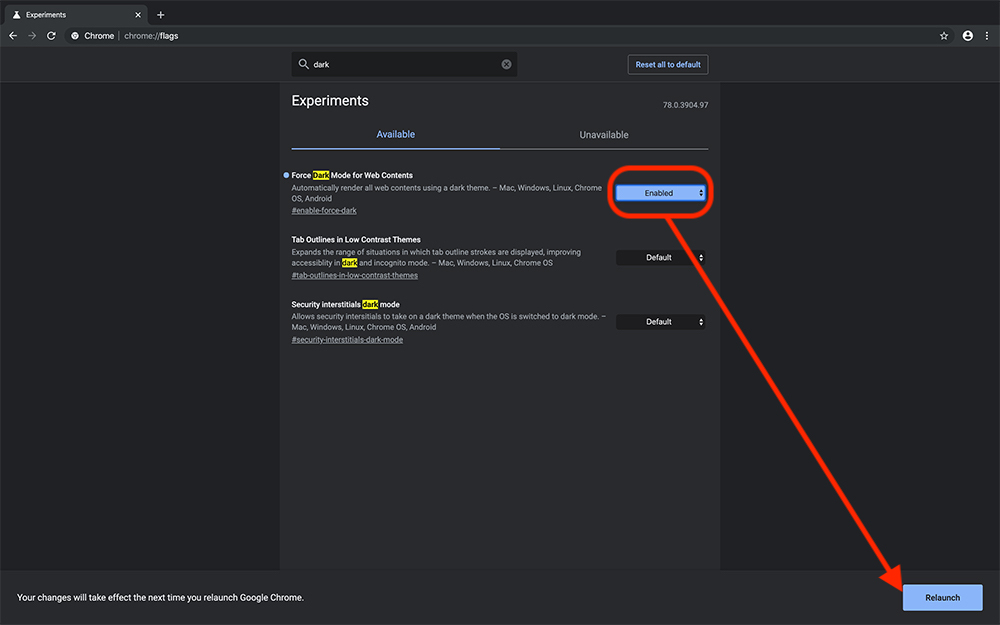 After restarting the browser, you will see that all the content of the sites that was normally displayed on the "light" schema will now be "dark". The clearest example is stealthsettings.com, which does not currently offer a dark version, but which with Chrome Flag - Dark Mode, changes completely.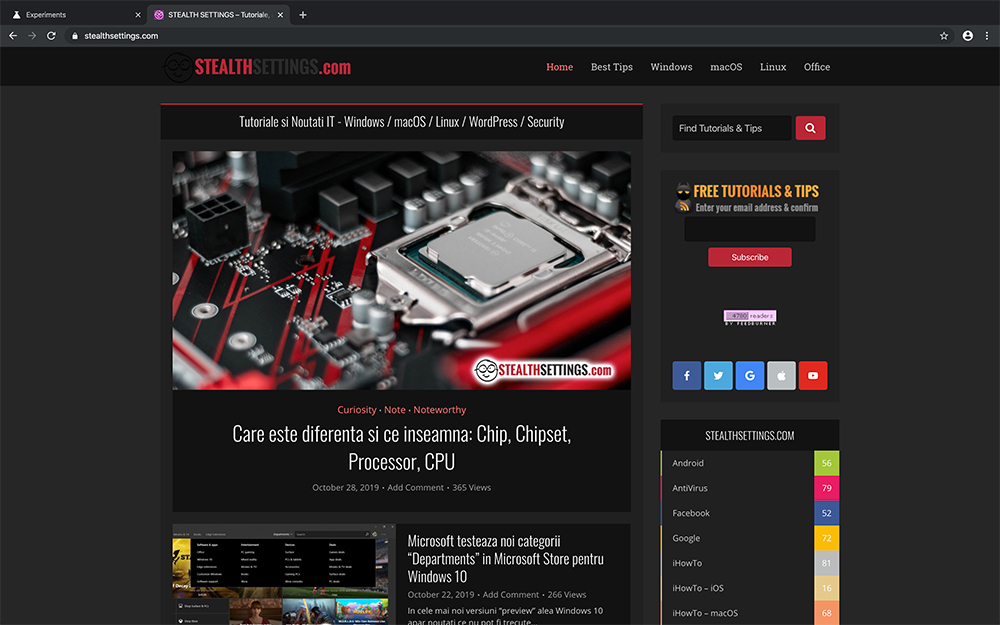 How to create tab groups in Google Chrome
For those who love to organize tabs, Chrome Flags offers the possibility of grouping tabs according to content. Tab Groups.

Newly created groups can be edited. You can change the name of the group of tabs and you can choose a specific color for each one.

Whenever you can give up these features by disabling them from the same place where you activated them. Disabled & Relaunch.
In the battle with specific scripts for breaking user passwords, many web pages require username to be entered on a web page, then the password on another page. The option "Username First Flow"From Chrome Flags it will automatically save your username to be completed automatically on other web pages, without having to type it every time.
It remains to be seen how many of these Chrome Flags will be featured in future versions of Google Chrome. It is good though that we have access to them anyway.
Chrome Flags - How to enable hidden features in Google Chrome [Dark Mode]