Cisco AnyConnect Secure Mobility Client, there is a solution VPN widely used by companies whose employees need access to the company's resources and applications from mobile devices. Laptops, smartphones, tablets, etc.
Cisco AnyConnect simplifies secure access to endpoints and provides the security needed to protect your organization or company.
A very useful solution also in situations where work from home becomes a necessity, and employees must work to access the company's infrastructure through VPN in conditions of maximum security.
Theoretically, this VPN (Virtual Private Network) solution should work seamlessly on any 4G / 3G wireless or mobile network, regardless of the router used.
Many Cisco AnyConnect users have encountered connection problems to the company's infrastructure when the mobile device has been connected to a wireless network supported by a router Apple AirPort Extreme Base Station or Time Capsule.
Most of the time, this problem occurs if the router is not properly activated or configured IPv6 shared connection. To enable this option and make the Cisco AnyConnect connection possible, you will need to have access to the AirPort Utility application to make minor changes to your router configuration.
How do we solve "Cisco AnyConnect not connecting to Apple AirPort router "
1. open AirPort Utility and we are authenticating ourselves.
2. In the application, we go to Internet → Internet Options.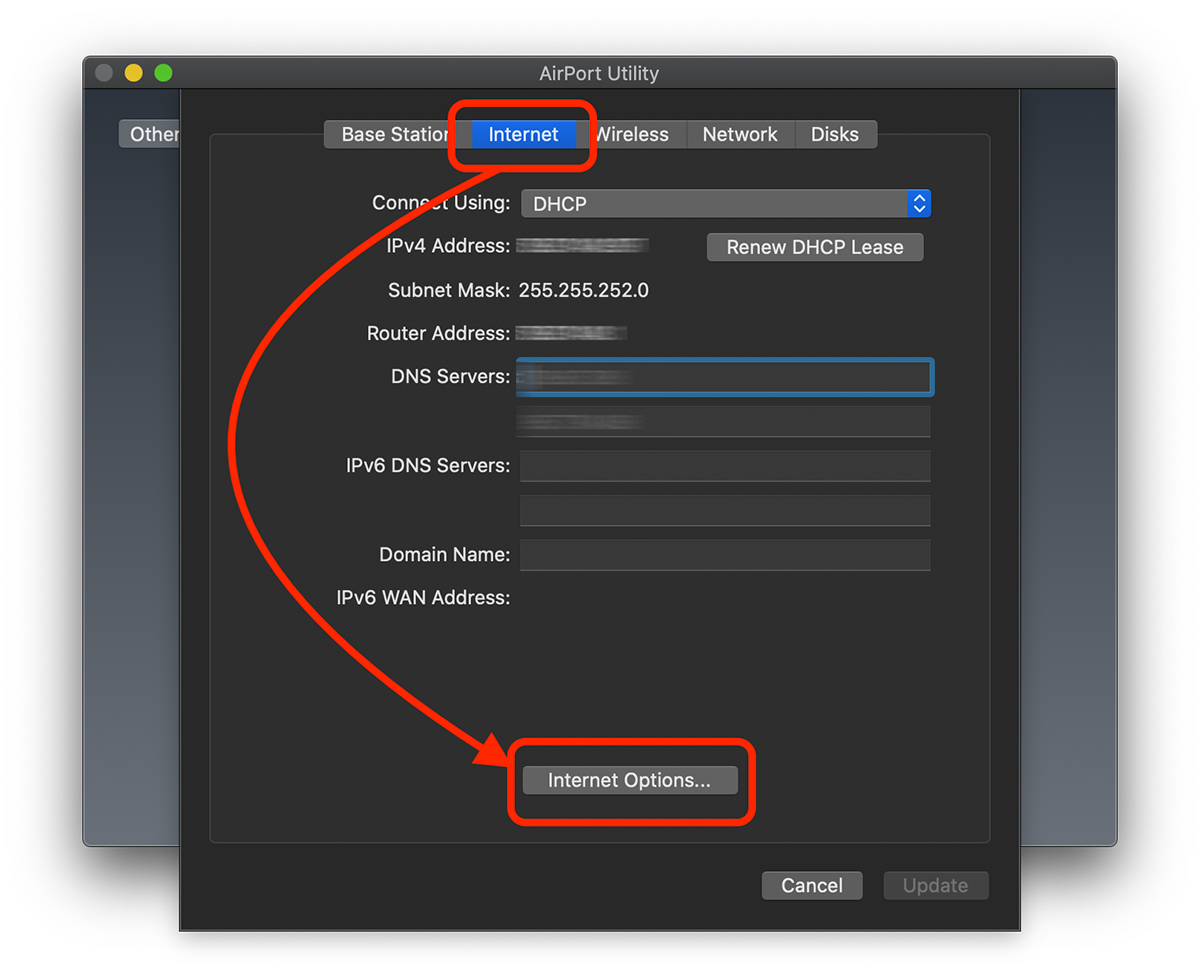 3. The configuration IPv6 setam "Local-link only"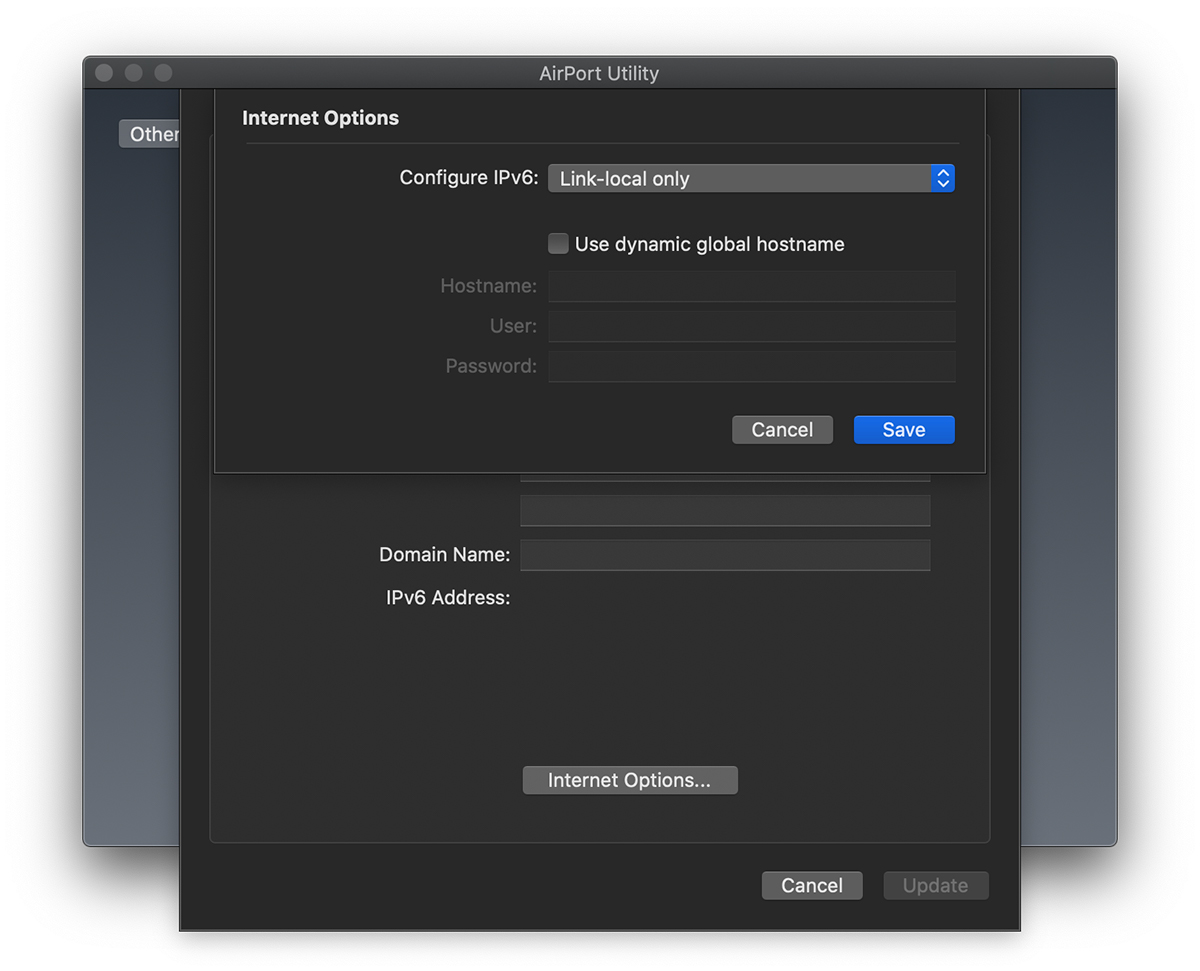 4. 'Save"And"Update Settings".
Wait until the router leaves restarta, after which you can connect from your mobile device through Cisco AnyConnect.
Another configuration in which we have worked is:
Configure IPv6: Automatically
IPv6 Mode: Native
Enable IPv6 Connection Sharing.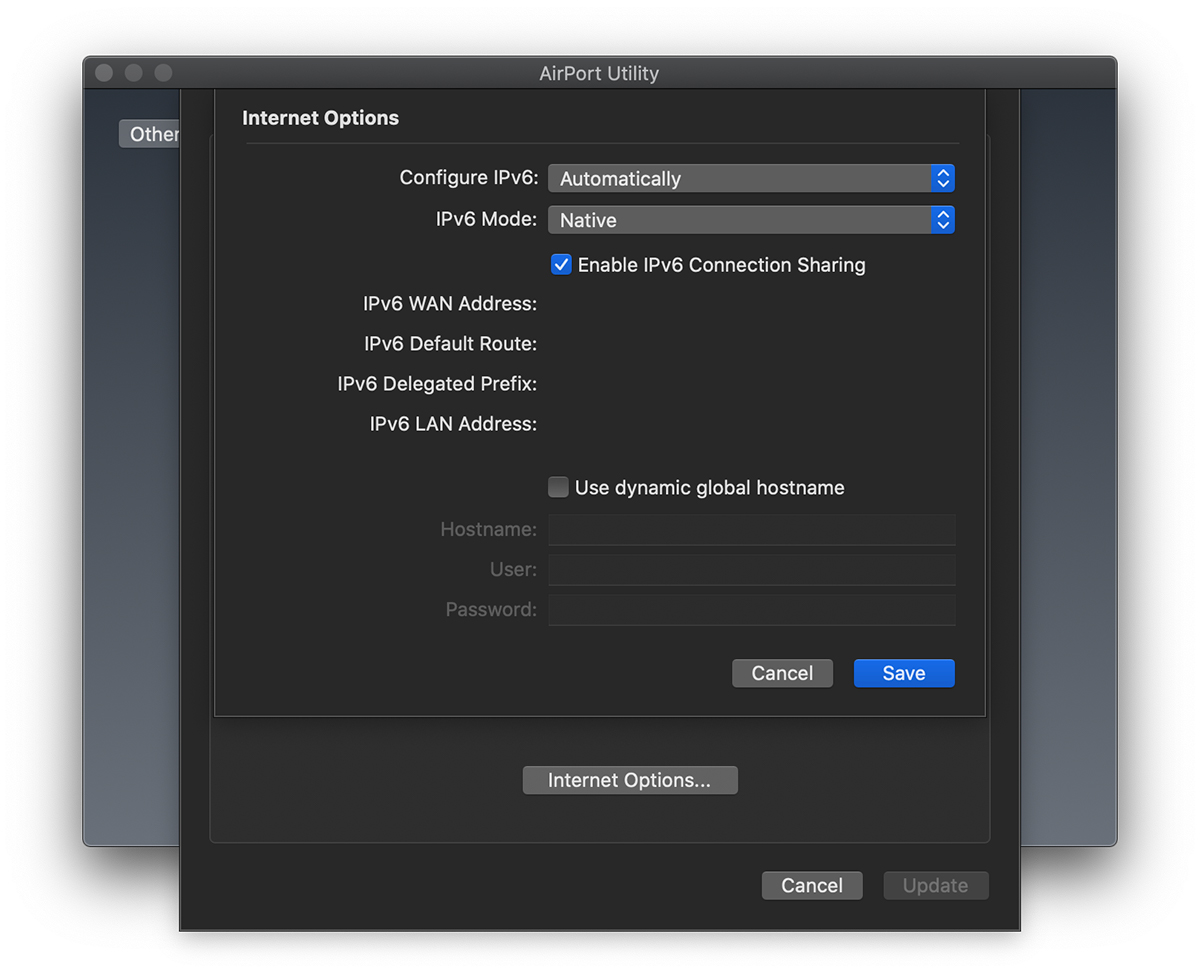 If the above settings do not work, please leave us comments.