It is always recommended to have a backup created OS al smartphone of equipment, more so if it is a Android. Android OS is probably the most popular mobile OS thanks multiple customization options and numerous applications available Play Store. For this reason, many users tend to install Custom ROMs pe devices of equipment, which can sometimes cause errors or system faults operation (in the worst cases even the devices). To avoid such situations, each Android User that their customary customize the operating system should undergo periodic backups thereof, in order to restore anytime stock system or settings thereof.
OBackup is a free application for Android (Formerly known as Orange Backup - Unrelated to Mobile operator Orange) Which allows users to program or automatically create full backups operating system, which then archives (.zip) And upload them in cloud.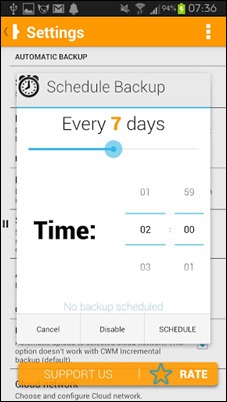 Backups created by OBackup can be stored on your account dropbox, Google Drive available account or fTP. Backups are performed when the device is switched on / active, so it is not necessary boot into recovery mode (So ​​you can be sure you will not miss important calls when creating backup).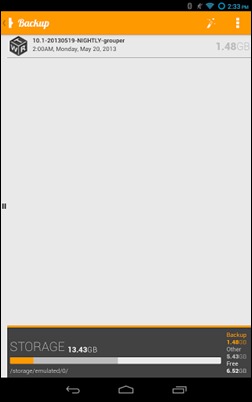 In addition, the user can customize how the backup will be created (can be selected only certain partitions, supports SD-EXTCan be selected maximum number of backups, storage location a backup can be selected either device memoryor extern etc.).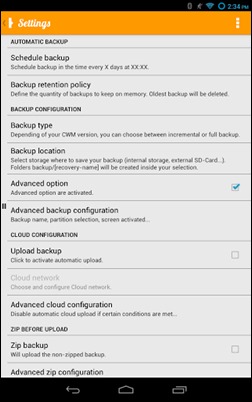 Download OBackup for Android (via Google Play).
Note: only compatible with Android devices root.
STEALTH SETTINGS - Backup Android devices automatically with OBackup
Automatically creates backup device with Android OBackup