One of the new features of present in Windows 8 / 8.1 is si File History, Feature that many users of this operating system overlook it, most likely because it is disabled by default.
To access File History you can either open control Panel (type: control.exe in Run and give Enter), Then click on File HistoryEither type file history directly in Search site from Start Screen.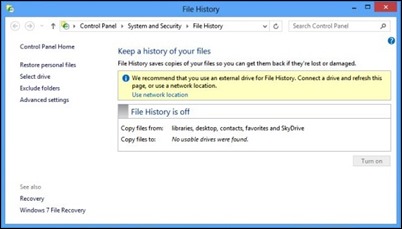 For button Turn On for File History become available, click on the link Select Drive in the left pane and select the drive you want to be saved backups by this feature. You can select either a backup local drive (Integrated computer) or a external media device (Eg USB Stick or External Hard drive connected to a PC) or a network drive (If your computer is connected to a local network).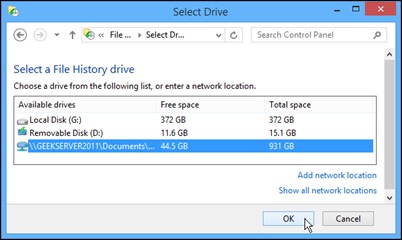 After you select the drive you want to save backups File History, Click on Turn On.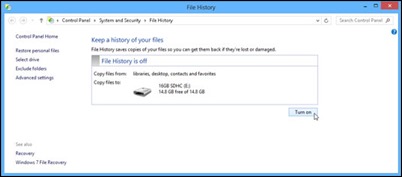 Feature will start to save immediately snapshot-uri/backup-uri sale files from Libraries (Both default, such as Documents, Pictures, Music si Videos, And the User created), Desktop, Contact si Favorites, these being kept according to the users' preferences. Also, if you don't want that File History to make backups for the files in one of the folders listed above, click on the link Exclude folders.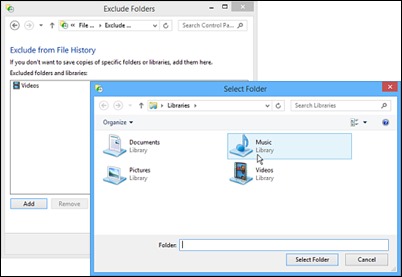 Then click on Advanced Settings to set how often to be saved snapshots your files, how big is offline cache for them and that is period length in these snapshot-uri/backup-uri be kept.
Note: If you are worried about backups File History did not start automatically after activating the feature, click on the Run now link displayed below the selected drive to save the backups.
STEALTH SETTINGS - How to enable File History in Windows 8.1
How to activate File History in Windows 8.1