If you have several Web addresses favorite you want to have on hand, but do not want to set them as home page for some reason (maybe not even want to visit so often or prefer to keep a search engine the home), our suggestion would be to create shortcuts Desktop by them. Or why not even fix them in Taskbar, Thus being able to open them with a simple click whenever you need or you do not have to ignore them reasons to visit.
1. How to create shortcuts to favorite websites:
right click on desktop (Any portion of it free) and select New menu, then shortcut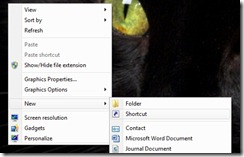 according to browser preferably with browsing Internet (Or perhaps you prefer other than the default browser to open those web pages), type in the field below Type the location of the item, Quotation marks, the path to that browser (ie the folder where it is installed, for example C: Program FilesOperaopera.exe), Then type the website address you wish to open with this shortcut (eg https://stealthsettings.com)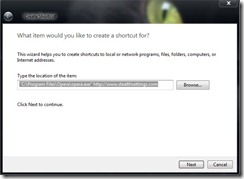 click Next, Choose a name for that shortcut then click on Finish (You may want to change and icon in one personalized)
2. To add shortcut to a web page 7 Windows Taskbar enough to drag that shortcut over taskbar (drag & drop) Or right click on it and select Pin to Taskbar the menu.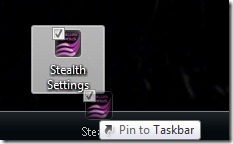 Et voila! Now you can open a web page directly from the taskbar, without the need to set as the home page. ;)
How to add a Web address shortcut in Windows Taskbar 7