Serial Number (SN) is a unique number attributed to Mac, which distinguishes it from everything else. It's a kind of people's CNP. Serial Number is required when we want to go with your Mac to a warranty service or it can be useful if we were stolen MacBookCPC.
Serial Number It is automatically added to an account iCloud and registered by the servers Apple as soon as a new Mac was first opened and connected to an internet network.
Some methods to find Serial Number of a Mac or MacBook
The simplest way would be if your Mac is functional and can be started. Serial Number can be found in the "Apple"(Apple in the upper left corner)>"About This Mac"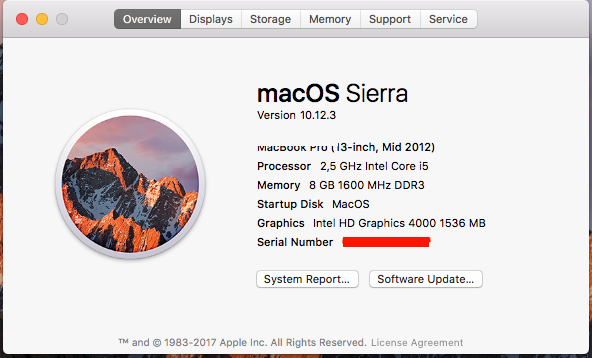 In case your Mac does not start or stolenYou can to find the Serial Number on the original packaging. Somewhere on the box next to the text "Designed by Apple in California"You can find SN site.
If the Mac does not start and you do not have the original packaging (the box), the only method remains to recover it directly from the site Apple. This implies that you have had an account Apple (Apple ID) Logged on Mac whose serial want to know.
How to Find the Serial Number of a Mac Using Apple ID
1. Access your account Apple at the address: Apple Website ID
2. After login go in the "Devices"And select the device to which you want to find information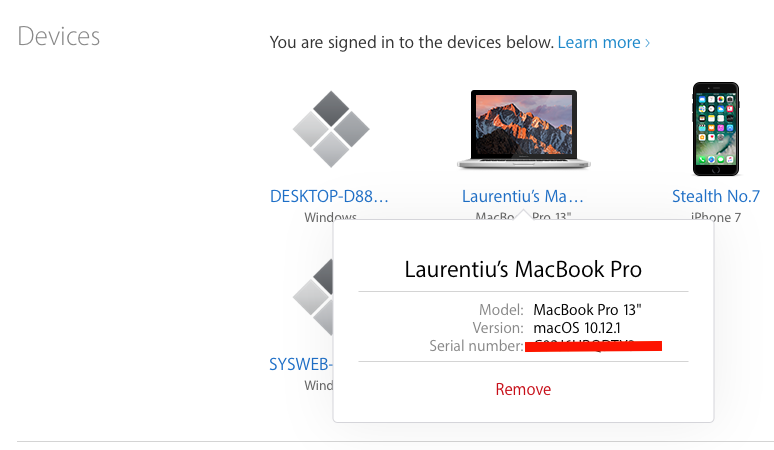 If you bought your Mac from a store, Check your receipt and / or e-mail received at purchase. Serial Number is very likely to be reflected in the document / receipt acquisition.
How to find the serial number of a Mac / MacBook (Serial Number)?