Internet browser Microsoft Edge It is probably the most welcome feature al Windows 10. A very fast browser and a interface very intuitive (UI).
users Windows 10 who chose to install OS in English languageBut write on websites, forums, etc. forms in a language other than the operating system, written words "wrong" will appear highlighted in red in egde. This is given by the AutoCorrect function, we know when we have a spelling mistake. Of course, writing in a language other than the system will identify the very words function as misspelled, Will underline in red and will "correct'.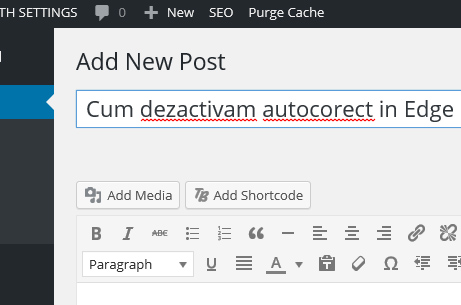 How to disable the autocorrect function on Microsoft Edge internet browser
We would expect the autocorrect in Edge to disable it from settings browser, as we used as all applications to have their own settings and options, but to disable autocorrect for Microsoft Edge, we will have to disable this function for the system Windows 10.
1. Go to the Start Menu and open the settings / Settings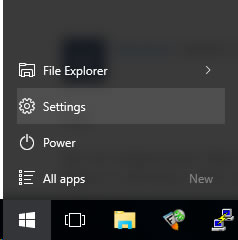 2. In panel "Settings"Click on"Devices"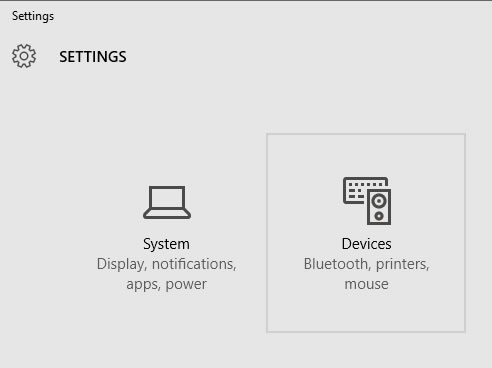 3. On the left, under "Devices" option Typing and we go to the options "AutoCorrect misspelled words " and "Highlight misspelled words'Mode OFF. I mean the two functions disabled.
After switching the two options to "off" mode, we close Microsoft Edge and restart the operating system Windows 10.
Spelling errors will not be underlined in red and corrected, regardless of the language in which to write.
Disable "Autocorrect Misspelled Words" & "Highlight Misspelled Words" in Microsoft Edge / Windows 10.
How to disable autocorrect (underline in red) in Microsoft Edge browser [Windows 10 Tips]