In this tutorial we will see step by step how disable Microsoft AutoUpdate pe macOS. Box of update for Microsoft products installed on macOS.
For many years, the system update al macOS is very well thought out Apple and is designed to be efficient, updates to be delivered in a timely manner si not to bother users.
Operating System macOS si Safari receive updates through "Software Update"From"System PreferencesWhile applications Apple and third-party applications through the App Store. There are also browsers such as: Opera, Chrome and Firefox whose updates are done in the background, as well, without disturbing users.
Not the same thing happens with Microsoft applications for Mac. These are updated so often, as if each update it's a developer's draft, and the next day at coffee a colleague sees that he forgot to put a dot in the application code. And frequent updates would not be an issue, but how Microsoft has chosen to update applications on macOS.

What is Microsoft AutoUpdate and what does it help?
It's easy to guess. Most Microsoft applications for Mac, including here: Microsoft 365 (Office), Microsoft Edge, OneDrive, OneNote, etc., use an update mechanism Microsoft AutoUpdate (MAU).
This utility update launches automatically every time Mac is turned on, and if there are updates available it launches a dialog box pop-up through which the user can choose to do or not Microsoft product updates for which they are updateavailable.
Theoretically, it is a beneficial service for improving security, performance, bug fixes and adding new features for Microsoft applications on Mac. Basically, that pop-up that appears immediately after starting Mac is annoying for many users Mac. Accustomed to discretion, reliability and optimization of working time.
As a resource volume and update mechanism, Microsoft AutoUpdate is supported by two services: Microsoft Update Assistant si Microsoft AutoUpdate.
How do we disable Microsoft AutoUpdate on macOS?
If you are determined to disable / remove this Microsoft application update service from Mac, the following steps will help you do this.
1. open Finder and we write in the search bar: "microsoft carupdate".
Two folders will be found with the name: "com.microsoft.autoupdate.fba"And"com.microsoft.autoupdate2"Which we must erase.
2. also from Finder, from "Go"→"Go to Folder", Navigate to:
/Library/Application Support/Microsoft/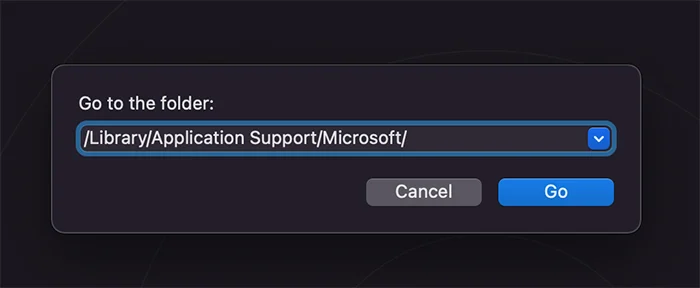 3. In the location that opens in point 2, we find the folder "MAU2.0"From which we will erase"Microsoft AutoUpdate".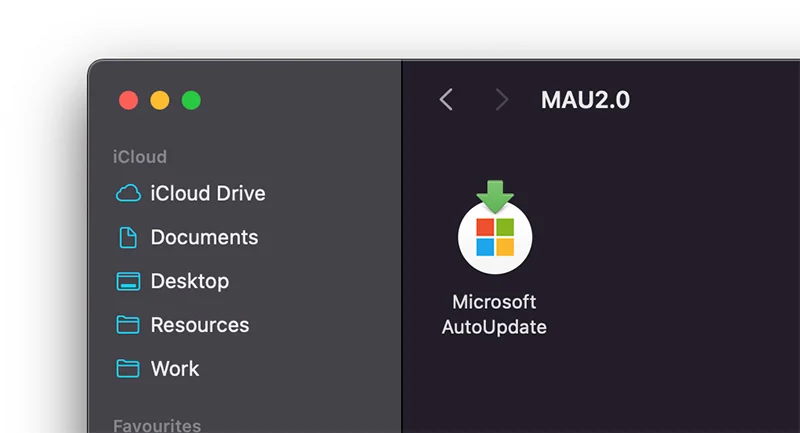 *You will need the system user password to delete this utility.
Once these files are deleted, Microsoft applications will no longer update. In this way we disable Microsoft AutoUpdate on macOS.