I found out the other day to make a USB flash drive "bootable" with Windows 10 pe macOS, is simpler than on Windows. I was in that scenario where I needed it to install Windows 10 on a laptop, and the only computer with an OS at hand was only one MacBook Pro.
By default, Apple provides support for installation Windows pe macOS, provided that this installation is done through the utility Boot Camp Assistant, present on all operating systems macBONE.
By Boot Camp it is provided in addition to the installation of the OS itself and installation of various Windows specific to a hardware Apple. formatting, writing, partitioning and creating a bootable flash drive Operating System Windows, are part of the capabilities executed by the Boot Camp utility.
How to create a bootable USB stick (flash drive) with the latest version of Windows 10 pe macOS
First of all, we need to have one at hand flash drive of at least 8 GB - 16 GB and downloaded ISO image of the version Windows 10 which we want to install. ISO image of installing the latest version of Windows, you can easily find it on https: //www.microsoft.com.
Once these two conditions are met, we can move on to the process of creating a bootable flash drive with Windows 10on macBONE.
1. Connect the USB flash drive to Mac. Make sure the data on it has been saved elsewhere. Flash dive will be formatted si all data from him will be deleted.
2. Open the utility Boot Camp Assistant. We find this one in the folder Applications → Utilities or in "Launchpad"→" Others "/" Utilities ".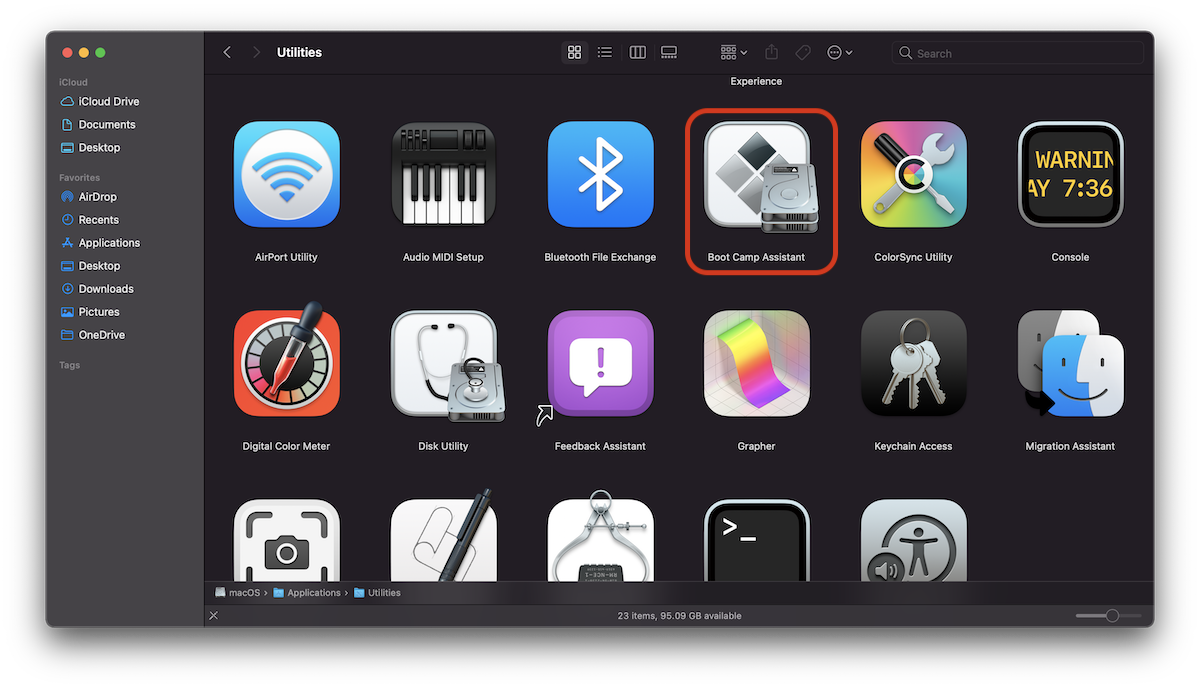 3. In the Boot Camp Assistant to-do list, leave only the first option checked. "Create a Windows 10 or later install disk". That is, exactly what interests us.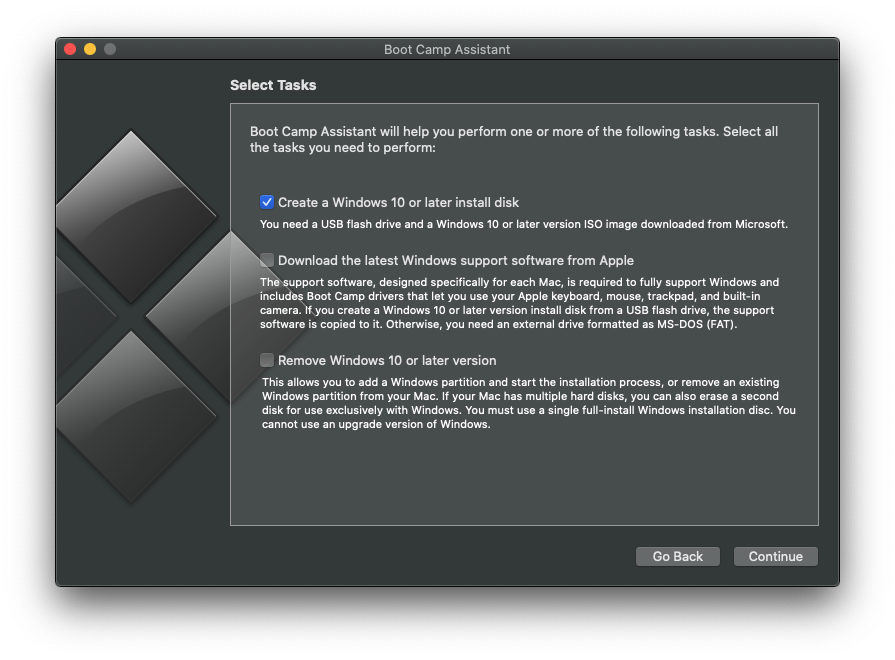 The other two options are strictly dedicated to those who want to install or delete Windows 10 pe Mac.
Click "Continue"To continue the process of creating a flash drive with the installable image of Windows 10.
4. At "ISO image" click "Choose" and select the .iso file with the image Windows 10 downloaded from microsoft.com. We must be careful that the destination disk on which the image will be written is the one we want. Be very careful especially if multiple USB drives are connected to Mac.
5. Click "Continue", then in the dialog box click "Continue" again. We warn you that the data on the USB drive will be deleted after formatting.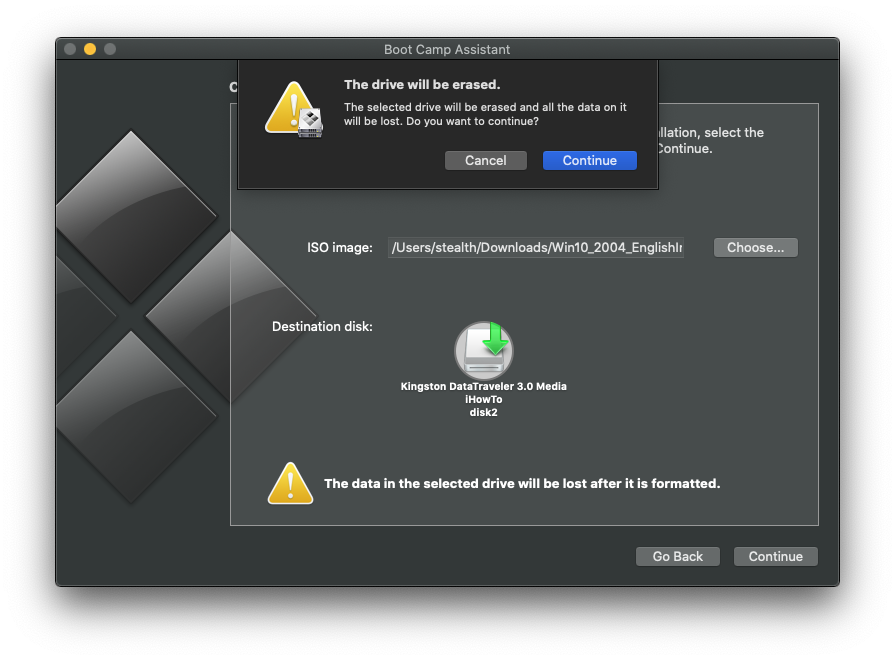 Now all we have to do is wait until the installation image of Windows 10 will be written to the USB drive.
When the screen appearsYour bootable USB drive has been created", We can press" Quit ". We created a bootable USB flash drive with Windows 10, from which we can install the OS on any PC.
Disconnect the USB flash drive from Mac, will be done only by "Eject". This will avoid compromising the data written on it.
How to make a USB Flash Drive bootable with Windows 10 pe macOS