One of the many functions that the application Camera has for years is auto-focusa. Although it turns out to be extremely useful in most situations and especially when recording video or photos dynamic, sometimes you might not want to use and that it can add quite large delays between catches that you can achieve. Also, auto-focus can not be performed in the place you want, and reaching the point you wish to be focused camera auto-focus will come and will focus again in another place. Fortunately, Apple implemented on iOS 7 and in recent versions of the operating system a function allows you to lock the focus a focal pointChosen by you, so disabling auto-focus. Such a function you'll want to use it, especially if the subject is not moving image and does not change frequently, reducing time lost focus and making sure that the subject of the image will be clear at the you want you.
Therefore, focus can be locked in all recording modes provided by Camera, so in video modes. How can you lock the focus? Here are the steps you need to follow!
Opens the camera on the main screen of the device iPhone or iPad or using the shortcuts offered by Apple;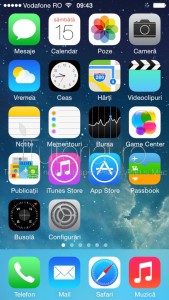 Touch and hold your finger on the focus until that appears on the screen, at the top, labeled AE / AF lock (auto-exposure / auto-focus locked);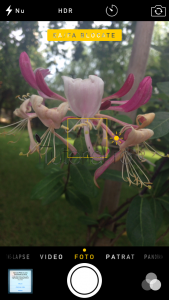 When this tag came up, pick up your finger on the screen and touch the capture button to capture the image. You can re-enable auto focus by tapping your finger again anywhere on the screen.
How can block the camera's focus to a point on iPhone and iPad