Most users, when they hear the word "Google", think first of all on the Google Search, Gmail, and Android.
As for Google Search (google.com), the search bar is not just for getting the information on Google-indexed websites. In the "search bar" we can get quick information without having to access any web page. For example, if we want to find out what the weather is tomorrow in London, we write: "weather tomorrow in London". In Google Search it will be displayed directly Weather Forecast for the requested date and location. Temperature, humidity, precipitation and wind speed.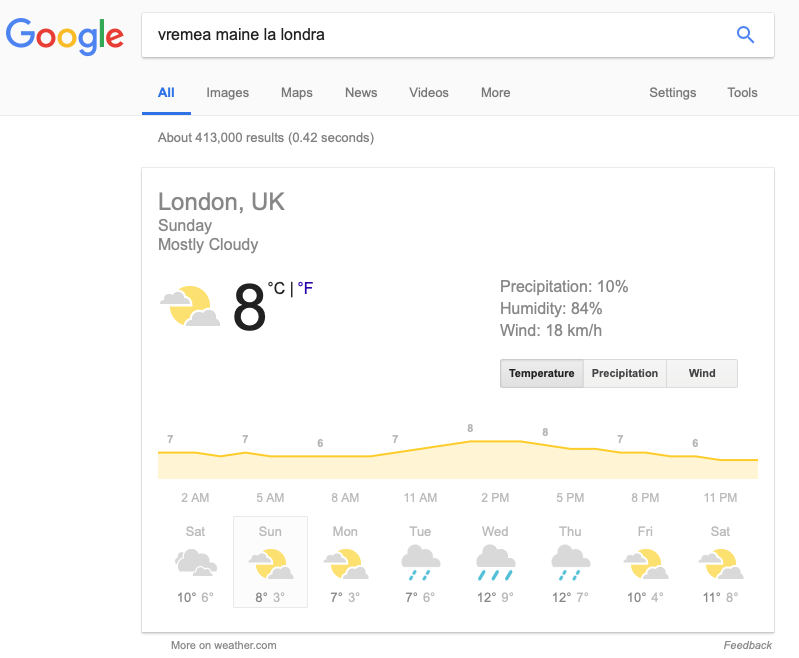 In the search bar you can also do math. More than that, after one operation, one will open very complex computer in Google Search. It's more handy than any computer application on Windows or macOS.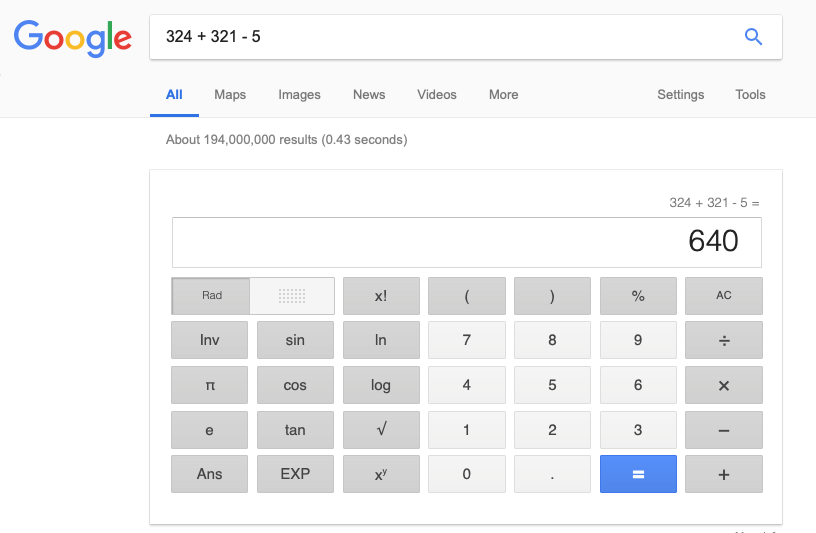 All the computing holds when we want to find out in which month, year and day of the week we will be over a number of days or I was behind with a number of days.
For example we want to find out what date we are in 23 day, after 12.25.2018 (Christmas Day), we write in the search bar: "23 days after 12-25-2018"
Keep in mind that Google uses the calendar date format: month-day-year.

So besides the search engine feature in which we display results from indexed webpages, Google Search is also a direct source of information. We find the weather forecast, we make mathematical calculations and is a good "application" of calendar calculator.
You can try "1 league matches" and you will see directly the match picture of the current week. Both the hours of the games and the results of the games played.
How can you quickly calculate what day of the week and month (calendar date) has been or will be over a number of days