Feature your Remote DesktopAlthough very little popular among users of the operating system standard WindowsIs one of its essential feature sites, allowing remote access which is enabled systems.
Although there are several alternative third-party for remote access of a computer running Windows (Of the most popular at the moment is the application Team Viewer) Are enough users of the system who prefer (or restricted) use native solution offered by Microsoft. If you will find and quite often in situations where you really need to access remote personal computer or the work (whether access will be made from another PC, for an Mac or mobile) And want to use Remote Desktop to create connection necessary, follow the instructions below to enable the feature in question.
How to activate the Remote feature Desktop in Windows?
open control Panel (type: control.exe in Run and give Enter) And navigate to System and Security > Allow Remote Access (under System)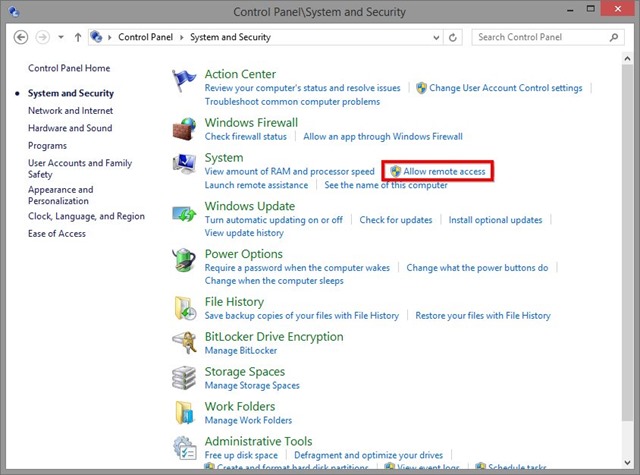 in dialogue System Properties open (it will display in default tab Remote) Click on Allow remote connections to this computer (Optional, for connections Windows/WindowsYou can check the option Allow connections only from computers running Remote Desktop with Network Level AuthenticationFor a security better against possible malicious attacks), then click on Apply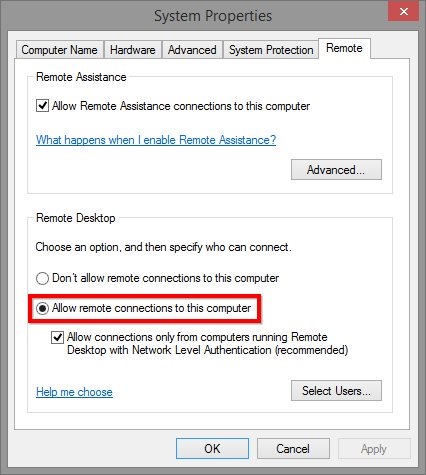 After activating this feature in the system, you can use any Remote client Desktop (including the native tool Windows Remote Desktop Connection) To login remotely to it, whether that system is in the same network or another over part of the world (to create a remote connections with a system located outside the network you, you need a couple additional settings, Which you can find here).
Note: If the system you want to access remotely is in the module Sleep , it will not be able to be accessed; make sure you set the appropriate power options to facilitate remote computer access.
STEALTH SETTINGS - How to enable Remote Desktop in Windows