One of the novelties included Microsoft in Windows 10 it is also HomeFolder default the opening File ExplorerCPC (In Windows 7, Windows Explorer display Libraries in way default, again in Windows 8, this PC). Folder Home from Windows 10 displays, in addition to folders Favorite (Ie the set as favorites system), and recently accessed folders and files of users. While some users prefer to change folder default al File Explorerof Home in This PC / ComputerAnd others prefer to display system partitions in Home, There are users who would prefer to add the Home custom foldersFor a quicker access to them.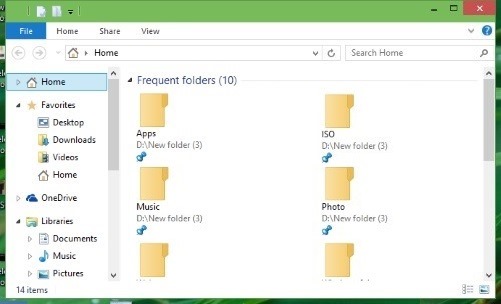 How to add your favorite folders in File Explorer Home in Windows 10?
Luckily for those who want to add custom folders in HomeMicrosoft has made this possible without requiring the use of third-party applications or Registry modifications. To add a preferred folder in The home in File Explorer follow the instructions below:
navigate to partition or folder that contains folder you want to add to Home
then let right-click on the folder and select the menu display options Pin to Home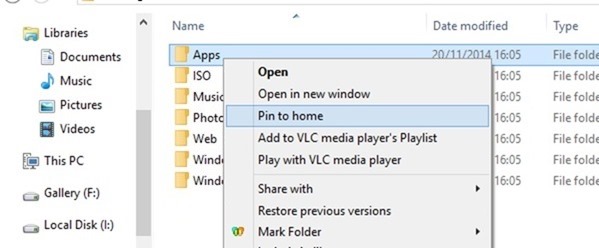 also using this option (Pin to Home) Can add more folders in the Home while; you just need to select all the folders that you want to fix (pine) In Home and then select the option from the right-click menu (Note however that you can not add more than ten custom folders in Home)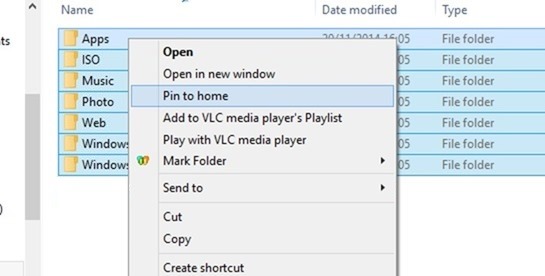 If later you want to Hide in Home one custom folders added, you just need to right click on it and select the option Unpin from Home. If you want to know how you can disable the display of recently accessed folders and files in the Home folder in File ExplorerFollow the instructions for here.
Note: Although the Home folder also displays recently accessed files, Windows 10 does not support adding / fixing custom files in it, but only folders.
STEALTH SETTINGS - How to pin custom folders in File Explorer Home in Windows 10