Internet Explorer si Firefox are most popular browsers among users operating system Windows (And not only). Although most Internet users tend to setup the home page search engines such as Google, Bing si YahooOr pages of social networks such as Facebook or TwitterAre many who prefer to use multiple home pagesSo that whenever you open the browser can quickly access your favorite sites.
If you are among those who want to set more sites home page in your browser, so you do not waste time typing website addresses preferred address bar so you can access the following instructions will show you how to do this.
How to add more Home pages to the Internet Explorer?
open Internet Explorer and click on Tools (Or icon Settings located in the upper right corner in IE9), Then select Internet Options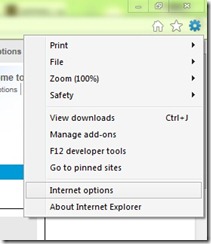 in tab GeneralClick on the field below Home Page and type addresses sites that want to add to your home page, then click on OK. For tabs for home pages to be created careful type each address a separate line site.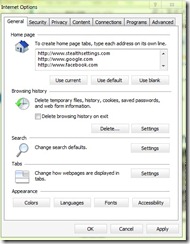 After these modifications, or that every time you open Internet Explorer, Home page will open each set in a tab.
How can add multiple home pages in Firefox?
open Firefox, Click on Tools and select Options (Or click on the Firefox the upper left corner, select Optionsthen Options again)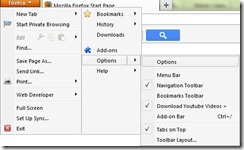 in tab General (or MainDepending on the version of Firefox used) in section Startup, select Show my home page in the right When Firefox starts.
in the right Home Page type website addresses that you want to set as home page, separated by a | (Shift +)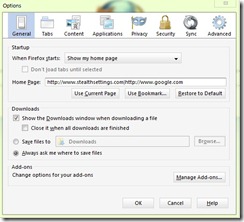 Also, you can set bookmarks the home page by clicking on the Use bookmarks ... from under Home Page. You can select the home page so folders full of bookmarks, and Individual bookmarks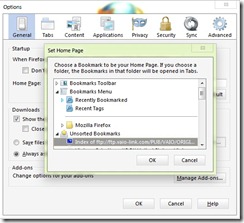 click on OKThen reopen Firefox. You will notice that pages will open home set in different tabs.
Note: The greater the number of home pages, the browser will load harder when opened
STEALTH SETTINGS - How to add multiple Home Pages in Internet Explorer and Firefox
How to add more Home pages to the Internet Explorer and Firefox