users Windows 8 can restarta or closed system be accessing PC Settings menu Charmsor adding tile sites for these two actions Start Screen. Another easy way for users to access options Shutdown si Restart in Windows 8 should be put in Win + X menu (Power Menu) Displayed menu using the key combination Windows + X or right-click on thumbnail preview al Start Screen's.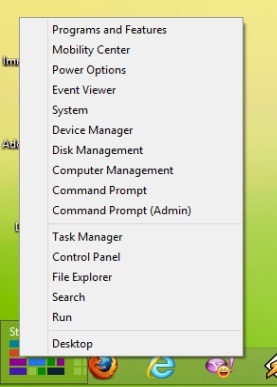 Win + X menu consists of 3 groups de Links tool, shortcuts for these are stored in system folders. To access these folders, users Windows 8 should work view hidden files from File Explorer (open File ExplorerClick on the tab View and check the option Hidden items in section Show / Hide).

Then all the File Explorer, Navigate to the folder C: \ Users \ User Name \ AppData \ Local \ Microsoft \Windows\ WinX, where user Name is your user name (also giving you access that folder and paste the % LOCALAPPDATA% \ Microsoft \Windows\ WinX \ in the address bar from File Explorer).
In the folder WinX you will find the three subfolders groups that make up the Power menu: Group1, Group2 si Group3 (Each containing shortcuts to tool sites accessible Win + X menu).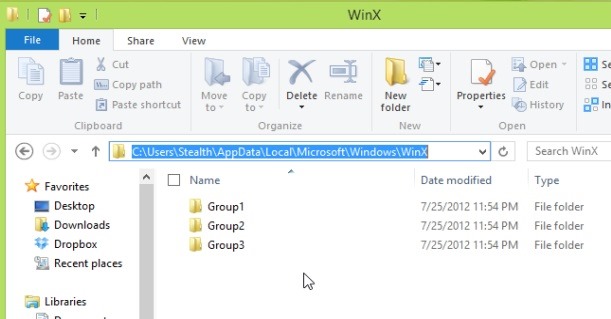 How can we add Shutdown and Restart in the Win + X menu?
Adding new shortcuts in existing groups or creating other groups in folder WinX has no effect on of the Win + X menu in Windows 8 (Or groups added shortcuts will not be displayed In Win + X), because they first must be approved by means of a specific algorithm (Which require modification of system files, Which is not recommended). The solution is to use a free tool, namely Hashlnk, With which shortcuts you want to add to Power Menu are approvedSo that they can be displayed and allow access tool sites.
To create shortcuts for Shutdown si Restart, Go C: \Windows\System32, Right click on the utility shutdown.exe and select Create shortcut (At the confirmation message, click on Yes to place the shortcut on Desktop).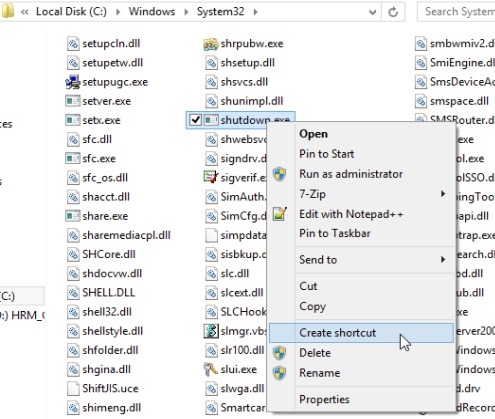 Pe Desktop, right-click on the newly created shortcut and select Properties. In tab shortcut, Change Target adding at the end of the line / S / t 0Then click on OK and rename the shortcut that Shutdown.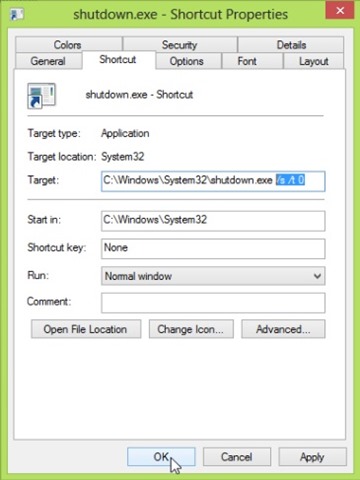 Create a second shortcut to shutdown.exe, Then properties its change Target adding at the end of the line / R / t 0 and rename the shortcut Restart.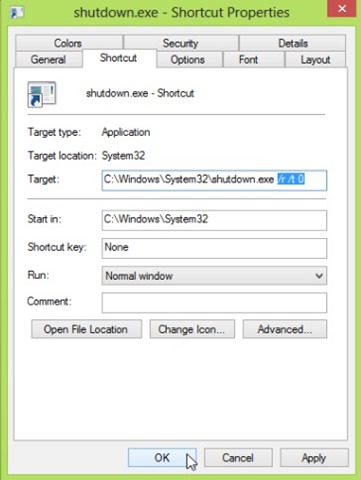 Download Hashlnk, And move shortcuts created folder which contains unzipped the tool. Press Shift and right click on the folder, then select Open command Windows here.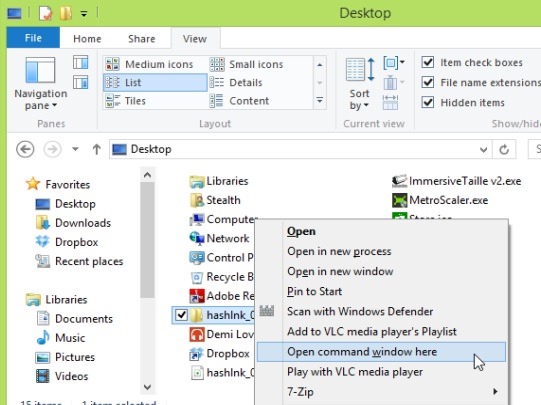 In command window Front line key hashlnk shortcuts name.lnk (Replace shortcut name first with shutdown, Then restart, Ie Shutdown.lnk si Restart.lnk) And give Enter.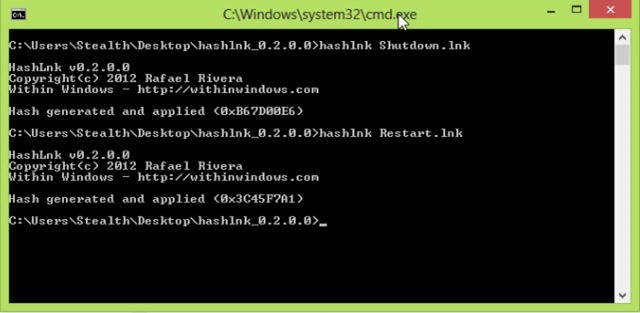 Create a new subfolder called Group 4, in % LOCALAPPDATA% \ Microsoft \Windows\ WinX \ and move approved shortcuts with Hashlnk tool in it.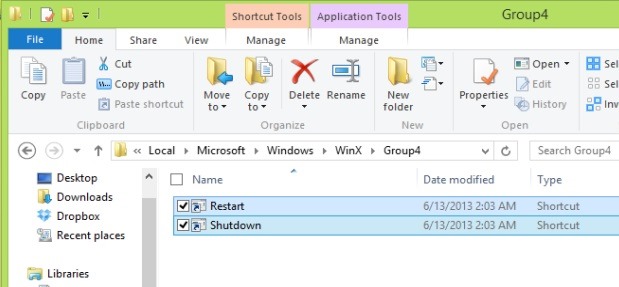 Then give restart la explorer.exe (Or give restart the system) For changes made to take effect.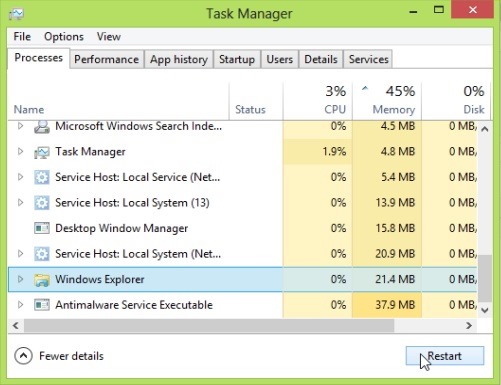 After restart, open Win + X menu and you will notice that it now displays shutdown si Restart, Which you can use to come to close or restarta Windows 8.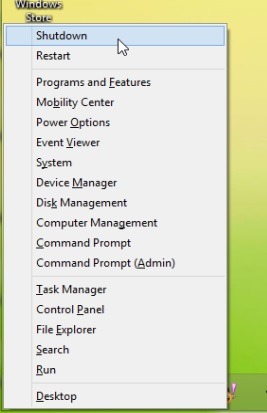 Success!
Note: Following the steps above you can add other menu shortcuts Win + X, but not before they are approved by the utility Hashlnk.
Credit @intoWindows
STEALTH SETTINGS - How to add Restart and Shutdown options in Windows 8 Power / Win + X menu