If you are using OS XThe best way to administers all mail accounts (iCloud, gmail, Yahoo etc.) in one place is to use the default application Mail that comes with the operating system.
Adding an e-mail in the native Mail application system OS X is very simple:
open System Preferences then click on Internet Accounts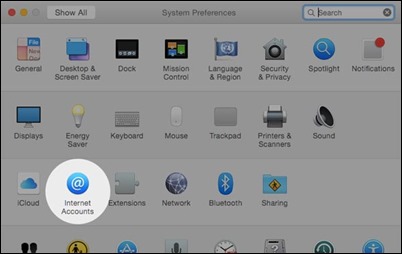 where the first system configuration you created an account iCloudYou will notice that it is already added to application
to add another email account, Click on service you use for the account (eg gmail or Yahoo) From the list displayed in the application; if you used your service is not included in the list, click on the option Other (Last in the list)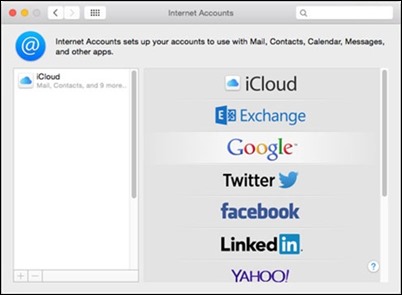 then enter credentials for authentication in the account e-mail (your name, user used for such a service, for example user.name@ Gmail.comand password e-mail account) and click on Set Up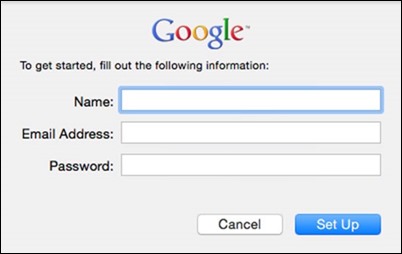 assuming that your Mac is already connected to Internet, application Mail create correct settings for you to you use your e-mail added; after setup is complete, you will have to choose from a list of Feature Links of the service that you want to use (for example, GMAII have several options from which you can select: email, calendars, notes, messages, reminders etc.), then click on Done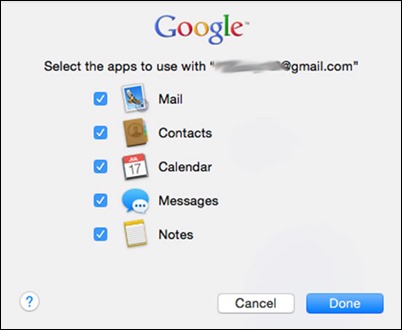 If you wish to delete an email account in Mail app in OS XThis is made even simpler than adding an account:
open application Mail and click the drop-down menu Mail from the top left corner (near the icon Apple) And select Preferences (Or open System Preferences> Internet Accounts)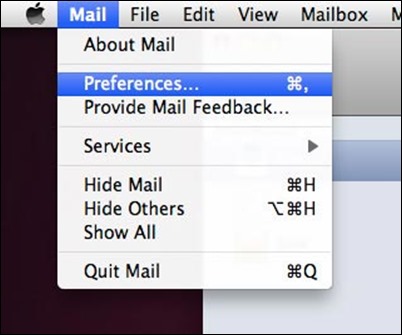 the list shown on the left (the list of e-mail accounts added to the application) selected the account you want to delete the Mail app, then click the button "–"Displayed at the bottom of the list (bottom left) and confirm deletion the account by clicking on OK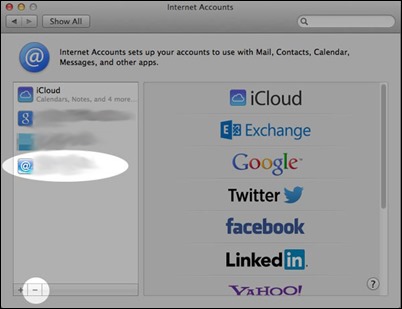 Note: Deleting an email account in Mail app does not affect the data contained in the account, but will delete only synced from your computer.
STEALTH SETTINGS - How to add or delete email account from year Mail app in OS X
How to add or remove an email account in Mail app in OS X