By default, Start menu from Windows 10 (Like the one in Windows 7 or Windows Vista), Show programs recently installed or recently accessed, as well as programs set (pinned) User in the context menu for a faster access them.
If you prefer when you open Start MenuIt display All Programs instead of recently used programs (although WindowsCPC It includes options Customisation which allow users to disable the display of recent programs, it does not have an option to enable the display of default of all programs installed in the system), you can set this with the utility All Programs Auto Expander.
All Programs Auto Expander is a utility small and participation which enables users Windows (exception Windows 8/8.1System that does not include a Start menu, but Start Screen) Clearly show default the section All Programs in Start Menu.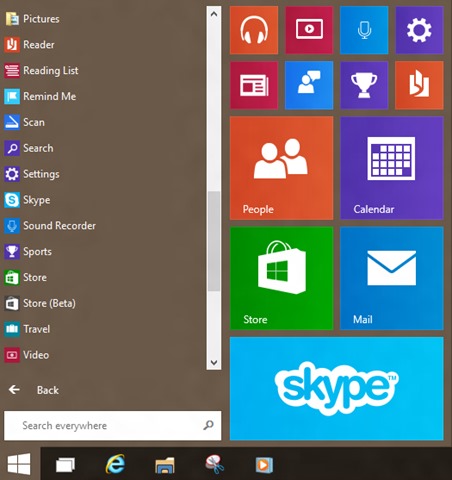 How Does All Programs Auto Expander?
After you download the utility, run it for this display automatic the section All Programs (All programs) when you press Windows or when you click on Start button (the utility does not require installation). So simple.
All Programs Auto Expander but does not include an option to run the Windows StartupsBut this can be solved manually placing shortcut the utility in Startup folder (create a utility shortcut on desktop right-clicking on it and selecting Send to> DesktopThen open the folder Startups typing shell: startup in Run and giving Enter, and finally copy shortcut created desktop in that folder).
Download All Programs Auto-Expander for Start Menu.
Note: The utility is compatible with Windows Vista, Windows 7 and Windows 10. To access the section with recent or pinned applications in Start Menu when All Programs Auto-Expander is running, simply click the Back button.
STEALTH SETTINGS - How to display All Programs by default in Windows 10 Start Menu