Windows Store, online shop where users Windows 8 can download modern applicationsIs available to users in localized versions (Applications are available depending on language users). If you want to have access to other applications than available region where you live, you can solve or modifying language system from Clock, Language and Region (Click on the link Change date, time or number formatsThen tab Location) Or easier (so you will not have to change language each time you want to have access to applications for other regions than you), changing a preference in settings Windows Store.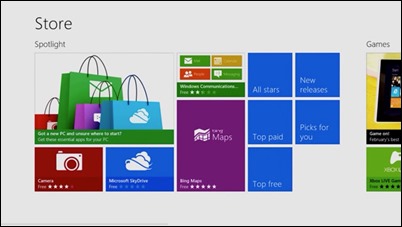 To find out how many applications are available in Windows Store for your region, visit its homepage, type * and give Enter.

Then open menu Charms (Windows + C), Select Settings > Preferences and disable option Make it easier to find apps in my prefered language using the slider below it (this is set to Yes in default mode, change in No).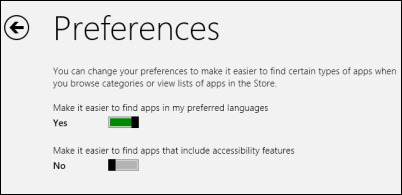 After you make any changes, go back to main page Windows Store, Type again * and give Enter. You will notice that a much larger number of applications is now available in Windows Store.

Enjoy!
STEALTH SETTINGS - How to display more apps in Windows 8 Store
How can we display more applications in Windows 8 Store