Most Internet users use to save passwords the various online accounts in browsers they use to access the accounts, because then they can connect automatically without having to re passwords. Most often, this leads to forgetting passwords (Especially if we talk about multiple accounts with different passwords for each account), then it is difficult to discern the password corresponding to whose account, or even fail to remind us all passwords concerned.
Of course, in browsers such as Firefox or ChromeUsers can access saved passwords from Security options (or Advanced) Browser, but there are browsers like Internet ExplorerThat does not display saved passwords than using third-party applications. For these browsers, but for faster access those that offer a list Saved passwordsThere is a very simple solution, namely, use bookmarklets's ISeePass.
How does ISeePass?
First, given that it is a bookmarklet, ISeePass it is compatible with most browsers currently existing. Then, to use this bookmerklet, visit this page and pull ISeePass in bookmarks bar browser.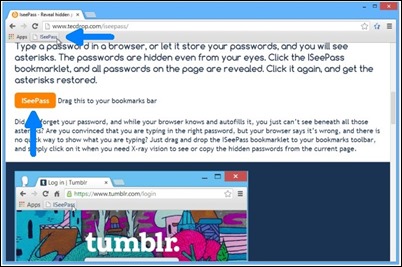 Then whenever you want to display a password saved in browser, Click on the bookmarklet (bookmark toolbar) and password will be displayed instead of the normally display the stars in the field Password.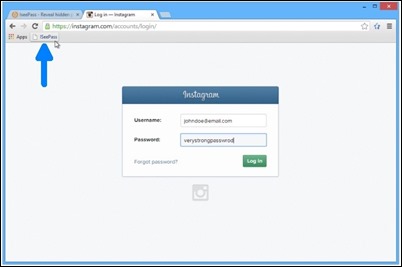 To reascunde password, you just need to give back click on the bookmarklet ISeePass.
Following the steps above, you can view saved passwords in browsers whenever they are forgotten, or you do not know exactly what the password for that account.
STEALTH SETTINGS - How to display saved passwords in your browser with just one click
How can we display saved passwords in a browser with a simple click