In contrast to the Windows 7 or Windows 8, File ExplorerCPC from Windows 10 It is the startup page Quick AccessWhere users can view a list of the most accessed folders system and applications or files open recent.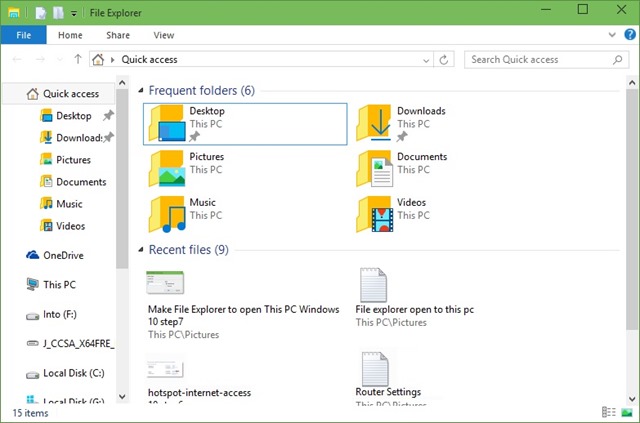 In the case where instead of Quick Access you prefer File Explorer to open direct this PCYou can set this by using one of the methods described below.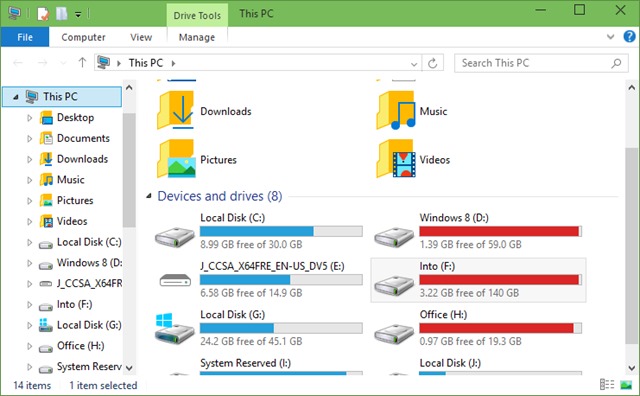 How can we set This PC as the startup page for File Explorer in Windows 10?
1. Registry Editor
open registry Editor (type: regedit in Run or Search site from Taskbar and give Enter) Then navigating to HKEY_CURRENT_USER \ Software \ Microsoft \Windows\
CurrentVersion \Explorer\ Advanced
under AdvancedOn the right side, identify DWORD entry LaunchTo and change its value in 0 to activate this PC the page startup for File Explorer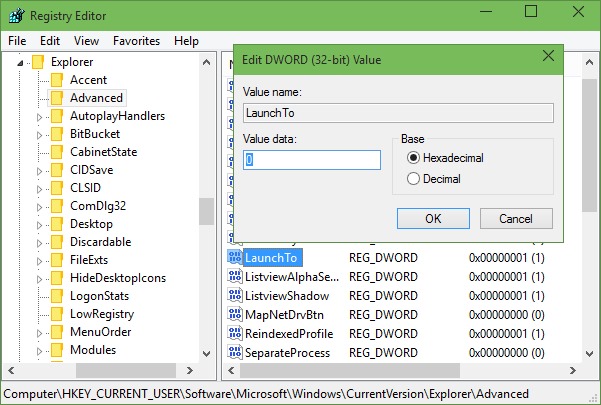 If you do not feel comfortable changes in Registry SystemYou can set this PC the page default for File Explorer using the following instructions:
2. File Explorer Options
open File Explorer and click on the tab ViewThen click on Options (Top right)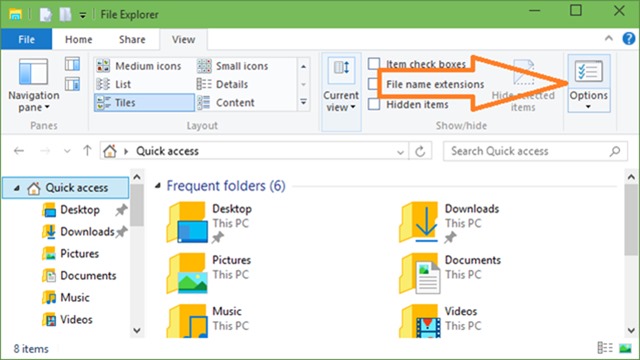 in folder OptionsUnder the tab General, select this PC From the drop-down menu in the right Open File Explorer toThen click on OK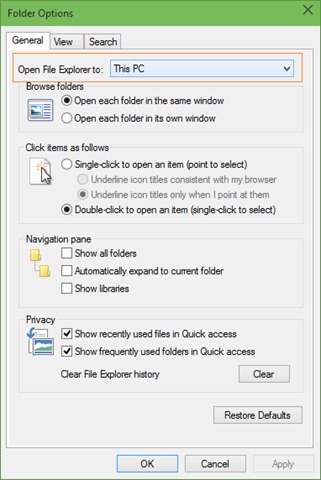 And that's it. Using one of methods above can be set as File Explorer to display This PC in mod defaultInstead of page Quick Access.
Note: Before making changes to the system registry, make a backup of them, or create a restore point to avoid possible unpleasant consequences.
STEALTH SETTINGS - How to display This PC as startup page in Windows 10 File Explorer