Whether you are using Windows or OS XIf you want to know address MAC a computer you can do this simply by following one of the methods described below.
How do we find the address MAC of the computer in Windows?
users Windows I know address MAC either computer control Panel, Or by Command Prompt. Of these two methods, the faster is the live one Command Prompt:
open Command Prompt (type: cmd in Run and give Enter)
then type the command getmac and give Enter
address MAC of your computer will be the first address displayed below Physical Address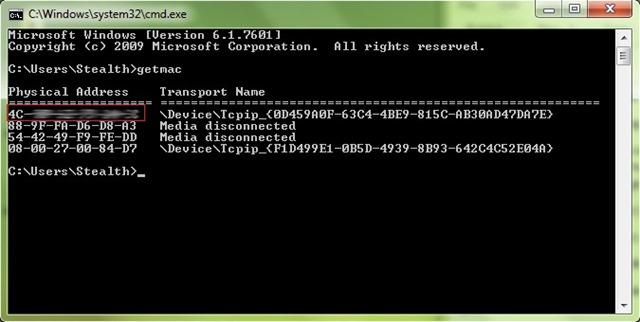 If you prefer to know address MAC from control PanelFollow the instructions below:
open Control Panel and navigate to Network and Internet> Network and Sharing Center
click on network connection displayed to the right of the window (in this case it is a wireless networkBut it may be one and EthernetIf PC Cable is connected to the internet)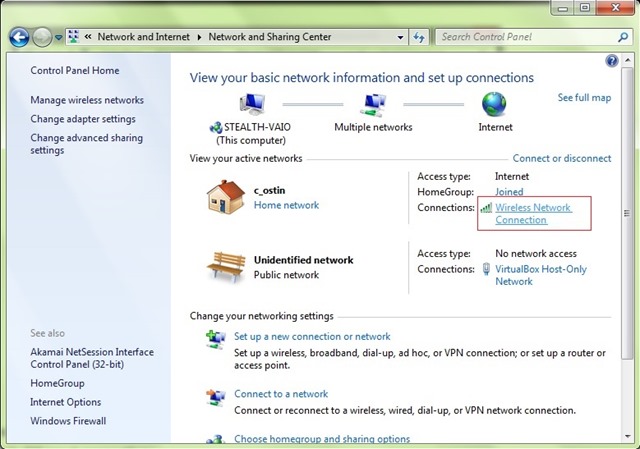 then click on the Details; address MAC is the address shown in the right Physical Address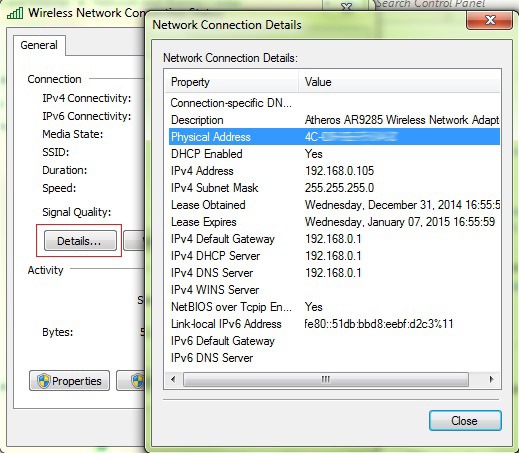 How do we find the address MAC the computer in OS X?
If you are using OS XYou can find address MAC (Media Access Control) to Macyour (MacIntosh) Using the following instructions:
open System Preferences and click on Network
in the open window, select active network (To which you are connected in time) on the left, then click on the Advanced (Bottom right)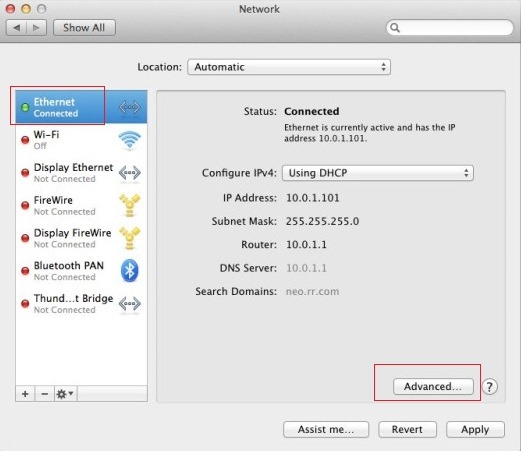 then click on the tab Hardware to view address MAC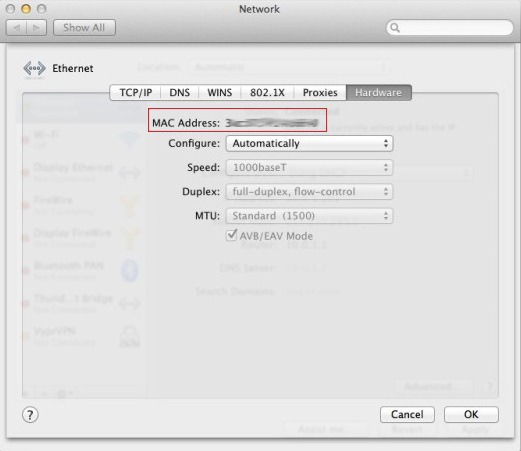 STEALTH SETTINGS - How to find MAC address in Windows and OS X