When you install a application pe smartphone or Android tabletIt is displayed by default in panel applications (app drawer). But sometimes you may want to install some applications without them being displayed in the app drawer, especially in cases where they have access to your personal and others. In earlier versions of AndroidOption to Hide apps from the app drawer was available only to the use of certain Launch, Such as Launcher Pro Plus or Go Launcher. Luckily for Android users, this has become the default option s original launcher system with the launch Android Jelly Bean.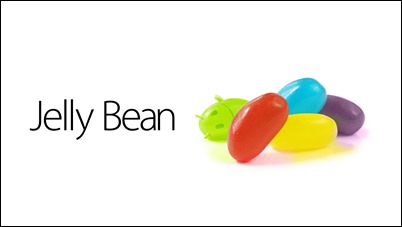 Note that option to hide apps from the app drawer in Android Jelly Bean is available only for certain Brands The smartphone-uri/tablete, considering that each manufacturer uses its own launcher launched devices. The instructions in this tutorial are only compatible with Samsung devices running Android Jelly Bean.
open panel applications (App drawer)
press MENU your phone / tablet, then select Hide applications menu displayed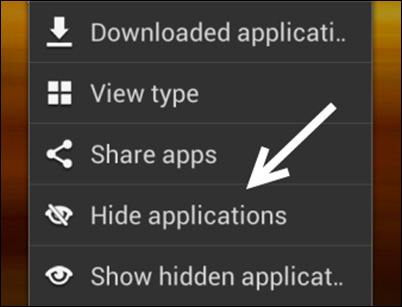 Select the applications you want to hide, then turn on the tap Done. You will notice then app drawer for selected applications are not displayed, although they are still installed in the system.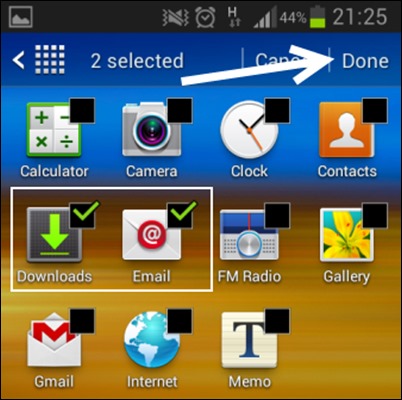 When you want to Application access hidden, Open again Applications panel menu, select Hide applications and uncheck the applications.
If you do not have a Samsung device with Android Jelly Bean but want to hide apps from the app drawer, launcher recommend using site Go Launcher. It is available free on Play Store.
Download Go Launcher (via Google Play).
STEALTH SETTINGS - How to hide apps from App Drawer in Android Jelly Bean
How can hide apps from the App Drawer in Android Jelly Bean