System updates They are very important security si functioning in an optimal system WindowsWhich is why they should be installed regularly. But among these are the updates that are not necessarily needed, and that some users Windows not wish to install (such as, for example, updates to language packs).
If you and your various updates Windows you do not want to install and you want to hide to no longer hinder them every time you check updates were released us, you can do so by following the instructions below:
open Windows Update (Control Panel> System Security> Windows UpdateOr type Windows update in Start Menu or Start Screen)
then let right click on the update that you want to hide and select Hide Update displayed menu (if you want to hide more updates at the same time, you can select them using the key Ctrl or Shift)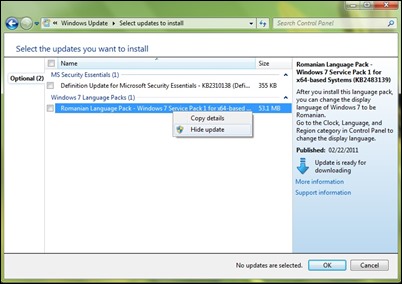 If you later change your mind and want to install certain System updates You have hidden to view si restore these updates, follow the instructions below:
open Windows Update and click on the link Restore Hidden Updates displayed in the left pane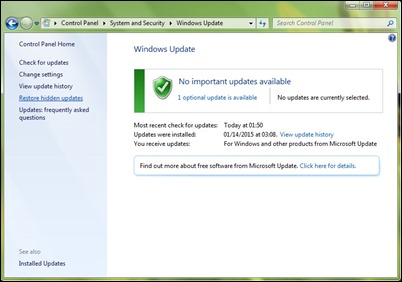 then, in Hidden updates list, Select the updates you want to restore and click on the button Restore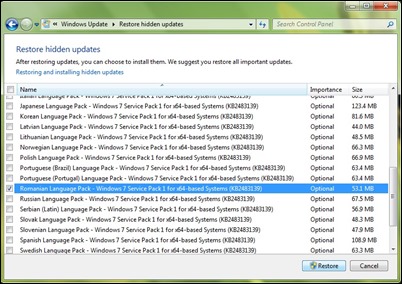 And that's it. Following the steps above, you hide system updates that are not needed or you can restore some hidden updates that you later want to install. Success!
STEALTH SETTINGS - How to hide and restore system updates in Windows
How can we hide and restore system updates in Windows