Beside Viber, WhatsApp is one of the most popular Communication Applications on-line by posts si VoIP, Which is available on smartphone platforms such as Android, iOS, Windows Phone si BlackBerry.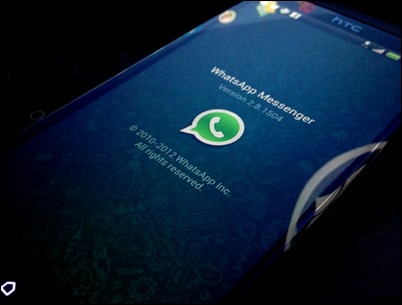 Due to the popularity WhatsApp, There were various Links tool that allow users to add its Feature Links not available for application in the default mode. One of these sites is the tool W-Tools for Android, or free application which allows WhatApp users occur as inactive even when they are online. More specifically, W-Tools prevent WhatsApp to update status last seen or the read for messagesSo that people who sent those messages to believe that they have not yet been seen. This utility is especially useful in situations where expect (and check WhatsApp quite often) some urgent messagesBut do not want to open conversations that we are not interested in those moments. In addition W-Tools allows users to send the same message multiple times same contact (or group of contacts).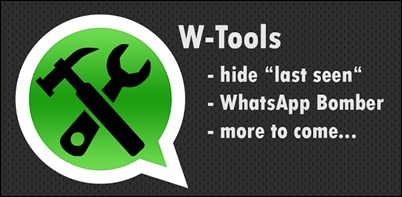 How to use W-tools for Android?
After installing the application, the The home scren its tick Last seen Hide and select connection type used (Wi-Fi or Mobile / Edge), Then turn on the tap Start Service. Then you can read the messages on WhatsApp without the people who sent them to you to know that you have seen (This will appear just sent, and not read). Furthermore, no status you will not be set as on-line while W-Tools service is running (to turn it off, open the utility and give tap on Stop Service).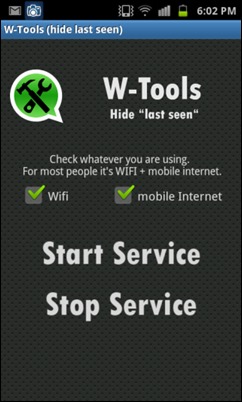 If you wish to use the feature Bomber (With which you can send the same message multiple times to the same person or the same group), accessible from the home screen tool, insert the message you want to send into the field where the message is displayed (default) Where are you?And then write the number of times you want to send into the field of law Amount. Give tap on Send si select contact or contact group which you want to send a message.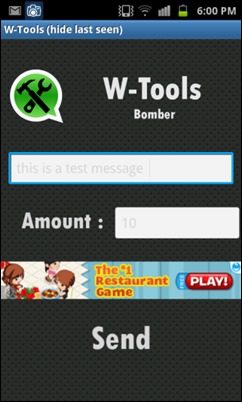 Download W-Tools for Android (via Google Play).
STEALTH SETTINGS - How to hide "Last seen" and "read" status on WhatsApp for Android
How can we hide statuses "Last seen" and "read" on WhatsApp for Android