If you used to share a computer with others and for various reasons want to use an user account separately for certain activities, but you do not want that user to be visible to users ceilalati (or have installed in certain system applications or services requiring the creation of an arbitrary new userSuch as e.g. CopSSH which automatically creates server user SvcCOPSSH), you can hide user respectively, so that it no longer displays on Login screen, Screen Welcome al Windowsor in control Panel With a simple Registry hack.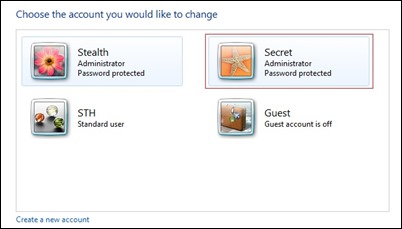 How to hide a user account from the Welcome screen or Login screen Windowsacquis?
open registry Editor (type: regedit in Run and give Enter)
navigate to key site HKEY_LOCAL_MACHINE \ SOFTWARE \ Microsoft \Windows NT \ CurrentVersion \ Winlogon
on the left, under the key Winlogon, Create a new key whom you give the name SpecialAccounts (If it does not already exist)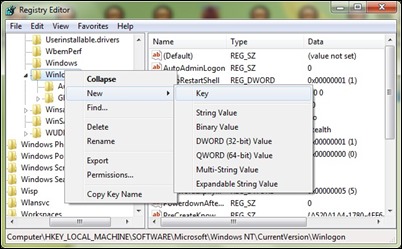 under SpecialAccounts, Create a new key, To whom you give the name Userlist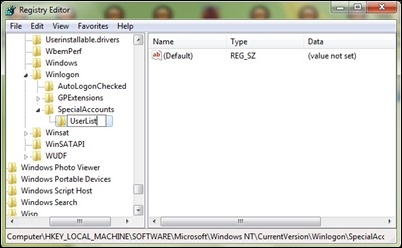 Then, on the right, under UserlistCreate input DWORD whom you give User name that you want to hide from Windows Logon or screen Welcome al Windowsacquis (Eg, if the user you want to hide the name Secret, Give the name of the newly created DWORD entry Secret)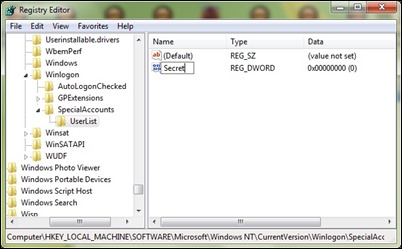 After you do this change in registry you will notice that the user that you want to hide will not be displayed on the screen or Welcome system nor the screen Windows Logon nor in control Panel (under Manage Accounts).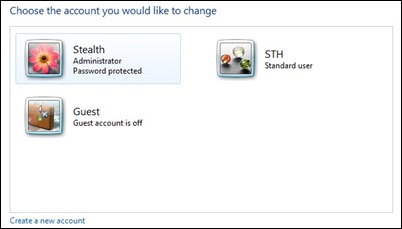 To display the new user account hidden wipe under UserList DWORD entry whom have given the same name as that user.
Note: This method works whether userulk you want to hide an Administrator or Standard. Before making any changes in the system registry, create a backup or restore their point system to avoid possible unpleasant consequences (such as system malfunction or malfunction).
STEALTH SETTINGS - How to hide a user account from Windows Logon screen
How we can hide a user account from the screen Windows Logon