If you are using OS X and prefer to use a administrator account separate troubleshooting or performing various changes in System settingsMost likely want to hide the account (for security reasons), so it will not be displayed on login screen server (or menu Fast User Switching). Also user site you want to hide could be a standard userRequired for certain tasks or Guest user unused, etc.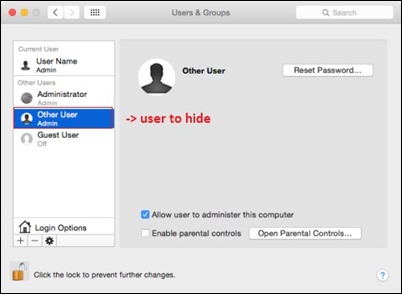 How do I hide a user account from the login screen in OS X?
Please note: In order to use the following method hide a user account in OS XIt is necessary to know short name of the user respectively (open System Preferences> AccountsThen right click on the user name displayed on the left and select Advanced Options; the user's short name is the name written into law Account name).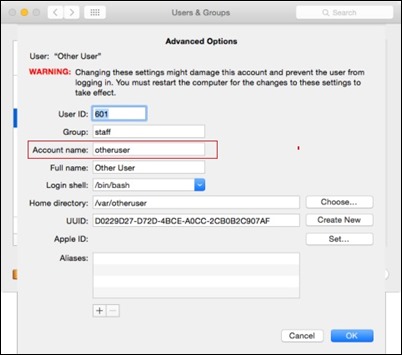 open Port (type: terminal in Spotlight) And type the command sudo dscl. create / Users / ACCOUNTNAME IsHidden 1, where ACCOUNTNAME is the user's short name you want to hide

then let restart the system for the configuration to take effect (after restart you will notice that user site respectively will not be displayed on the login screen si logout from OS X, in avatars list or Fast User Switching menu)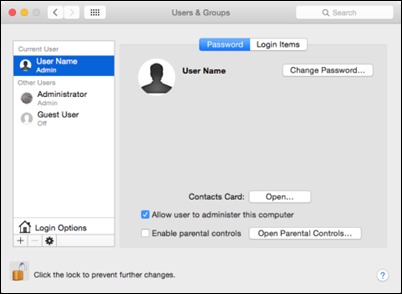 if you want to later unhide the hidden user server, open again Port and type the command sudo dscl. create / Users / ACCOUNTNAME IsHidden 0

Notes: The method described above for hiding a user in OS X is only compatible with OS X Yosemite (starting with 10.10 version); Also, the hidden user account using this method can still be accessed through Remote Login, SSH or Screen Shares.
STEALTH SETTINGS - How to hide user account from the year in OS X login screen
How can hide a user account on the login screen in OS X